Septynios dienos, kurios sudaro savaitę, vėl prabėgo, ir atėjo metas pasižiūrėti, kokios naujos knygos anglų kalba pasirodo įvairių knygynų – tiek tradicinių, tiek elektroninių – lentynose.
KELI GALIMI BŪDAI ĮSIGYTI ANGLIŠKAS KNYGAS GYVENANT LIETUVOJE:
APSILANKYKITE ANGLIŠKOMIS KNYGOMIS PREKIAUJANČIUOSE KNYGYNUOSE (PVZ.: "HUMANITAS")

UŽSISAKYKITE KNYGAS HTTPS://WWW.BOOKDEPOSITORY.COM . ŠIS ELEKTRONINIS KNYGYNAS SIŪLO LABAI PLATŲ ANGLIŠKŲ KNYGŲ ASORTIMENTĄ IR PRISTATYMAS Į BET KURIĄ ŠALĮ YRA NEMOKAMAS!

NUSIPIRKTI ELEKTRONINES KNYGŲ VERSIJAS ELEKTRONINIUOSE KNYGYNUOSE (PVZ.: AMAZON.COM)
P.S. JEIGU YRA KNYGA, KURIĄ NORĖTUMĖTE išvysti IR LIETUVOJE, SIŪLOME NEPATINGĖTI IR RAŠYTI LAIŠKUS SU PRAŠYMAIS LEIDYKLOMS 😉
---
To save her sister's life, Faris must smuggle magic into a plague-ridden neighboring kingdom in this exciting and dangerous start to a brand-new fantasy duology.
Faris grew up fighting to survive in the slums of Brindaigel while caring for her sister, Cadence. But when Cadence is caught trying to flee the kingdom and is sold into slavery, Faris reluctantly agrees to a lucrative scheme to buy her back, inadvertently binding herself to the power-hungry Princess Bryn, who wants to steal her father's throne.
Now Faris must smuggle stolen magic into neighboring Avinea to incite its prince to alliance—magic that addicts in the war-torn country can sense in her blood and can steal with a touch. She and Bryn turn to a handsome traveling magician, North, who offers protection from Avinea's many dangers, but he cannot save Faris from Bryn's cruelty as she leverages Cadence's freedom to force Faris to do anything—or kill anyone—she asks. Yet Faris is as fierce as Bryn, and even as she finds herself falling for North, she develops schemes of her own.
With the fate of kingdoms at stake, Faris, Bryn, and North maneuver through a dangerous game of magical and political machinations, where lives can be destroyed—or saved—with only a touch.
---
---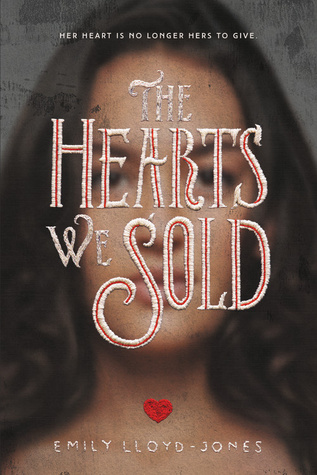 When Dee Moreno makes a deal with a demon—her heart in exchange for an escape from a disastrous home life—she finds the trade may have been more than she bargained for. And becoming "heartless" is only the beginning. What lies ahead is a nightmare far bigger, far more monstrous than anything she could have ever imagined.
With reality turned on its head, Dee has only a group of other deal-making teens to keep her grounded, including the charming but secretive James Lancer. And as something grows between them amid an otherworldy ordeal, Dee begins to wonder: Can she give someone her heart when it's no longer hers to give?
---
---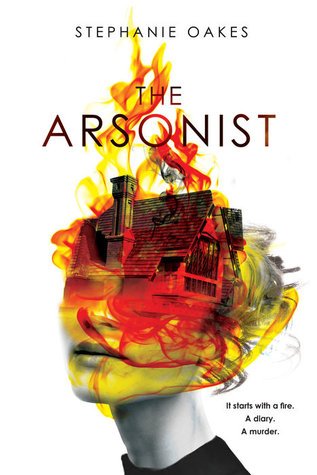 Molly Mavity is not a normal teenage girl. For one thing, her father is a convicted murderer, and his execution date is fast approaching. For another, Molly refuses to believe that her mother is dead, and she waits for the day when they'll be reunited . . . despite all evidence that this will never happen.
Pepper Yusef is not your average teenage boy. A Kuwaiti immigrant with epilepsy, serious girl problems, and the most useless seizure dog in existence, he has to write a series of essays over the summer . . . or fail out of school.
And Ava Dreyman—the brave and beautiful East German resistance fighter whose murder at seventeen led to the destruction of the Berlin Wall—is unlike anyone you've met before.
When Molly gets a package leading her to Pepper, they're tasked with solving a decades-old mystery: find out who killed Ava, back in 1989. Using Ava's diary for clues, Molly and Pepper realize there's more to her life—and death—than meets the eye. Someone is lying to them. And someone out there is guiding them along, desperate for answers.
---
I wonder if for the rest of my life, I'll be haunted by beautiful days.
On one cloudless, radiant summer afternoon, Lake Devereaux lost everything. The car crash claimed the lives of her best friend and boyfriend, the people who had become her family after her own fell apart. But she doesn't have to lose them both.
The development of resurrection technology has changed the world. Under the new laws regulating the process, each person gets one resurrection to be used or forfeited on their eighteenth birthday. Mere weeks away from turning eighteen, Lake faces an impossible choice.
Envisioning life without one of the people she loves most is shattering enough, but Lake carries an additional burden: years ago, under family pressure, Lake secretly—and illegally—promised her resurrection to someone who isn't even dead yet.
The search for answers about her future draws Lake more deeply into the secrets of her past until she begins to question everything about those closest to her. Betrayals and hurts both new and old threaten to eclipse the memories she once cherished.
Then Lake meets a boy unlike anyone she's encountered before, who unflinchingly embraces the darkest parts of her life . . . and who believes that all resurrections are wrong.
Which path is the right one? And how can Lake start to heal when she can't move on?
---
---
A stunning novel on love, loss, identity, and redemption, from Publishers Weekly Flying Start author Brandy Colbert
When Suzette comes home to Los Angeles from her boarding school in New England, she isn't sure if she'll ever want to go back. L.A. is where her friends and family are (along with her crush, Emil). And her stepbrother, Lionel, who has been diagnosed with bipolar disorder, needs her emotional support.
But as she settles into her old life, Suzette finds herself falling for someone new…the same girl her brother is in love with. When Lionel's disorder spirals out of control, Suzette is forced to confront her past mistakes and find a way to help her brother before he hurts himself–or worse.
---
---
Kennedy Rhodes turns down an acceptance to an elite private school, instead choosing to stay at her high school and jump at the opportunity to date the boy of her dreams. Three years later, Kennedy walks in on that same boyfriend cheating with her best friend—and wishes she had made a different choice. But when Kennedy hits her head and wakes up in the version of her life where she chose to attend the private school, she finds that maybe it's not as perfect of a world as she once thought.
---
---
Tęsiniai
After surviving her otherworldly adventure, Lily wakes up on her nana's farm having forgotten everything. Her sun prince, her travels to Egypt, and her journey to the Afterlife are all distant memories.
But Lily is not the girl she once was. Her body is now part human, part lion, and part fairy. And if that isn't bad enough, she must now harness this power of three and become Wasret: a goddess destined to defeat the evil god Seth once and for all.
With the help of her old friend Dr. Hassan, Lily departs on her final voyage through the cosmos and across the plains of Egypt. On the journey, she will transform into the being she is destined to become.
Reunited is the heart-pounding conclusion to the Reawakened series.
It is time for Lily to find her sunset.
---
---
Informacija paimta iš Goodreads.com