Kaip laikotės? Viliuosi, kad nuostabiai ir ieškote naujų istorijų, kurios suteiktų jums auksinį bilietą nukeliauti į kitus kraštus ir susipažinti su veikėjais, kurių gyvenimai leis jums svajoti ir patirti daugybę gerų bei įdomių akimirkų skaitant knygą. Kaip ir kiekvieną antradienį metas pasižiūrėti, kokios naujos knygos pasirodė anglų kalba 🙂
KELI GALIMI BŪDAI ĮSIGYTI ANGLIŠKAS KNYGAS GYVENANT LIETUVOJE:
APSILANKYKITE ANGLIŠKOMIS KNYGOMIS PREKIAUJANČIUOSE KNYGYNUOSE (PVZ.: "HUMANITAS")

UŽSISAKYKITE KNYGAS HTTPS://WWW.BOOKDEPOSITORY.COM . ŠIS ELEKTRONINIS KNYGYNAS SIŪLO LABAI PLATŲ ANGLIŠKŲ KNYGŲ ASORTIMENTĄ IR PRISTATYMAS Į BET KURIĄ ŠALĮ YRA NEMOKAMAS!

NUSIPIRKTI ELEKTRONINES KNYGŲ VERSIJAS ELEKTRONINIUOSE KNYGYNUOSE (PVZ.: AMAZON.COM)
P.S. JEIGU YRA KNYGA, KURIĄ NORĖTUMĖTE išvysti IR LIETUVOJE, SIŪLOME NEPATINGĖTI IR RAŠYTI LAIŠKUS SU PRAŠYMAIS LEIDYKLOMS 😉
---
Seventeen-year-old Tempest Torres has lived on the AgraStar farm north of Atlanta since she was found outside the gates at the age of five. Now she's part of the security force guarding the fence and watching for scavengers—people who would rather steal genetically engineered food from the company than work for it. When a group of such rebels accidentally sets off an explosion in the research compound, it releases into the air a blight that kills every living thing in its path—including humans. With blight-resistant seeds in her pocket, Tempest teams up with a scavenger boy named Alder and runs for help. But when they finally arrive at AgraStar headquarters, they discover that there's an even bigger plot behind the blight—and it's up to them to stop it from happening again. A fast-paced action-adventure story that is Margaret Atwood's Oryx and Crake meets Nancy Farmer's House of the Scorpion.
---
---
Gorgeously written and emotionally charged, The Secret History of Us explores the difficult journey of a teenage girl who must piece her life together after losing her memory in a near-fatal accident.
When Olivia awakes in a hospital bed following a car accident that almost took her life, she can't remember the details about how she got there. She figures the fog is just a symptom of being in a week-long coma, but as time goes on, she realizes she's lost more than just the last several days of her life—she's lost her memory of the last four years. Gone is any recollection of starting or graduating high school; the prom; or her steady boyfriend Matt. Trying to figure out who she is feels impossible when everyone keeps telling her who she was.
As Liv tries to block out what her family and friends say about who she used to be, the one person she hasn't heard enough from is Walker, the guy who saved her the night her car was knocked off that bridge into the bay below. Walker is the hardened boy who's been keeping his distance—and the only person Olivia inexplicably feels herself with. With her feelings growing for Walker, tensions rising with Matt, and secrets she can't help but feel are being kept from her, Olivia must find her place in a life she doesn't remember living.
---
---
When all hope is gone, how do you survive?
Before the war, Eden's life was easy—air conditioning, ice cream, long days at the beach. Then the revolution happened, and everything changed.
Now a powerful group called the Wolfpack controls the earth and its resources. Eden has lost everything to them. They killed her family and her friends, destroyed her home, and imprisoned her. But Eden refuses to die by their hands. She knows the coordinates to the only neutral ground left in the world, a place called Sanctuary Island, and she is desperate to escape to its shores.
Eden finally reaches the island and meets others resistant to the Wolves—but the solace is short-lived when one of Eden's new friends goes missing. Braving the jungle in search of their lost ally, they quickly discover Sanctuary is filled with lethal traps and an enemy they never expected.
This island might be deadlier than the world Eden left behind, but surviving it is the only thing that stands between her and freedom.
---
---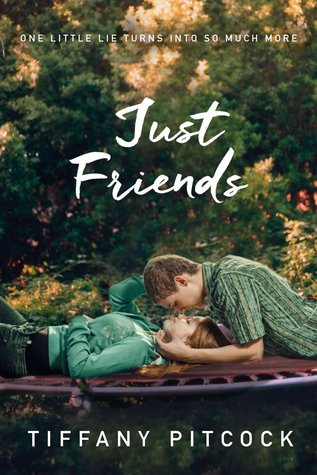 A new spin on the classic smart-girl-and-bad-boy setup, this witty contemporary romance shows how easily a friendship – even one built on an elaborate lie – can become so much more.
Jenny meets Chance for the very first time when she is assigned as his partner in their Junior Oral Communications class. But after they rescue a doomed assignment with one clever lie, the whole school is suddenly convinced that Little-Miss-Really-Likes-Having-A's and the most scandalous heartbreaker in school have been best friends forever. It's amazing how quickly a lie can grow―especially when you really, really want it to be the truth.
With Jenny, Chance can live the normal life he's always kind of wanted. And with Chance, Jenny can have the exciting teen experiences that TV shows and movies have always promised. Through it all, they hold on to the fact that they are "just friends." But that might be the biggest lie of all.
Debut author Tiffany Pitcock delivers a spot-on depiction of first love and the high school rumor mill in Just Friends, chosen by readers like you for Macmillan's young adult imprint Swoon Reads.
---
---
"This isn't meant to be a confession. Not in any spiritual sense of the word. Yes, I'm in jail at the moment. I imagine I'll be here for a long time, considering. But I'm not writing this down for absolution and I'm not seeking forgiveness, not even from myself. Because I'm not sorry for what I did to Rose. I'm just not. Not for any of it."
Ben Gibson is many things, but he's not sorry and he's not a liar. He will tell you exactly about what happened on what started as a simple school camping trip in the mountains. About who lived and who died. About who killed and who had the best of intentions. But he's going to tell you in his own time. Because after what happened on that mountain, time is the one thing he has plenty of.
---
---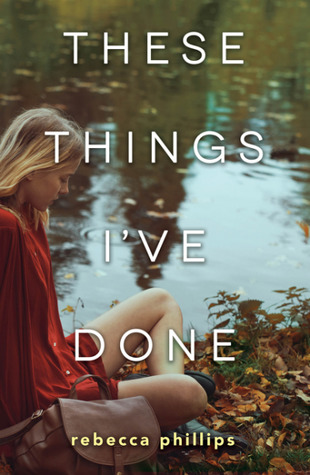 A contemporary YA perfect for fans of Courtney Summers and Jessi Kirby, THESE THINGS I'VE DONE is the story of a seventeen-year-old girl who accidentally caused her best friend's death and, a year later, is still grappling with the consequences.
Before:
Dara and Aubrey have been inseparable since they became best friends in sixth grade. However, as they begin their sophomore year of high school, cracks in their friendship begin to form, testing the bond they always thought was unbreakable.
After:
It's been fifteen months since the accident that killed Aubrey, and not a day goes by that Dara isn't racked with guilt over her role in her best friend's death. Dara thought nothing could be worse than confronting the memories of Aubrey that relentlessly haunt her, but she soon realizes it isn't half as difficult as seeing Ethan, Aubrey's brother, every day. Not just because he's a walking reminder of what she did, but because the more her feelings for him change, the more she knows she's betraying her best friend one final time.
---
---
Kissing Max Holden was a terrible idea…
After his father has a life-altering stroke, Max Holden isn't himself. As his long-time friend, Jillian Eldridge only wants to help him, but she doesn't know how. When Max climbs through her window one night, Jill knows that she shouldn't let him kiss her. But she can't resist, and when they're caught in the act by her dad, Jill swears it'll never happen again. Because kissing Max Holden is a terrible idea.
With a new baby sibling on the way, her parents fighting all the time, and her dream of culinary school up in the air, Jill starts spending more and more time with Max. And even though her father disapproves and Max still has a girlfriend, not kissing Max is easier said than done. Will Jill follow her heart and allow their friendship to blossom into something more, or will she listen to her head and stop kissing Max Holden once and for all?
---
---
Tęsiniai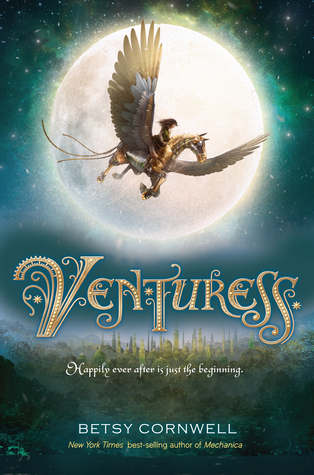 Young inventor Nicolette Lampton is living her own fairy tale happy ending. She's free of her horrible step-family, running a successful business, and is uninterested in marrying the handsome prince, Fin. Instead, she, Fin, and their friend Caro venture to the lush land of Faerie, where they seek to put an end to the bloody war their kingdom is waging. Mechanical armies and dark magic await them as they uncover devastating secrets about the past and fight for a real, lasting happily-ever-after for two troubled countries—and for themselves.
---
---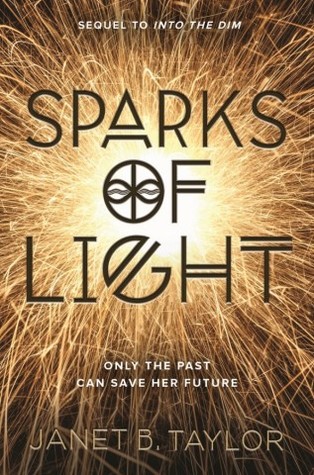 For the first time in her life, Hope Walton has friends . . . and a (maybe) boyfriend. She's a Viator, a member of a long line of time-traveling ancestors. When the Viators learn of a plan to steal a dangerous device from the inventor Nikola Tesla, only a race into the past can save the natural timeline from utter destruction. Navigating the glitterati of The Gilded Age in 1895 New York City, Hope and her crew will discover that high society can be as deadly as it is beautiful.
---
---
Informacija imta iš Goodreads.com