Kai tau atostogos, laikas lekia tarsi ant sparnų ir lengva pasimesti tarp dienų. Juk kai smagiai ir įdomiai leidi laiką, dienos tarsi kažkur pradingsta. Bet va, štai prabėgo dar viena savaitė ir metas pasižiūrėti, kokias naujas knygas galima įsigyti anglų kalba. Gal tarp šių rasite naują įdomią istoriją, kurią su mielu noru paskaitysite prie jūros ar ežero 😉
KELI GALIMI BŪDAI ĮSIGYTI ANGLIŠKAS KNYGAS GYVENANT LIETUVOJE:
APSILANKYKITE ANGLIŠKOMIS KNYGOMIS PREKIAUJANČIUOSE KNYGYNUOSE (PVZ.: "HUMANITAS")

UŽSISAKYKITE KNYGAS HTTPS://WWW.BOOKDEPOSITORY.COM . ŠIS ELEKTRONINIS KNYGYNAS SIŪLO LABAI PLATŲ ANGLIŠKŲ KNYGŲ ASORTIMENTĄ IR PRISTATYMAS Į BET KURIĄ ŠALĮ YRA NEMOKAMAS!

NUSIPIRKTI ELEKTRONINES KNYGŲ VERSIJAS ELEKTRONINIUOSE KNYGYNUOSE (PVZ.: AMAZON.COM)
P.S. JEIGU YRA KNYGA, KURIĄ NORĖTUMĖTE, KAD PASIRODYTŲ IR LIETUVOJE, SIŪLOME NEPATINGĖTI IR RAŠYTI LAIŠKUS SU PRAŠYMAIS LEIDYKLOMS 😉
---
It's been fourteen years, since King Antoine took Elanna hostage. Fourteen years since her father's rebellion failed. Fourteen years spent being raised by the man who condemned her people to misery. A man she's come to love as a father.
Now 20, Elanna is about to be taken prisoner once again… but this time by her father's mysterious righthand man.
Her father wants to reignite his rebellion, this time using Elanna as figurehead. He will tell his followers she is the legendary Wildegarde reborn, a sorceress who could make the very earth tremble.
But what no one knows is that magic really does flow through Elanna's veins. Now she must decide which side she's on, and whether she'll use her powers for mercy… or revenge.
A bold and gorgeous fantasy featuring a brilliant heroine on the cusp of womanhood, The Waking Land is the first of a trilogy that will delight fans of The Red Queen, Six of Crows, and Court of Thorns and Roses.
~*~*~Wildegarde came bearing a flame in her heart and her hair crowned with the pale light of stars. Where she placed her feet, the earth trembled. Where she raised her hand, mountains moved.~*~*~
---
---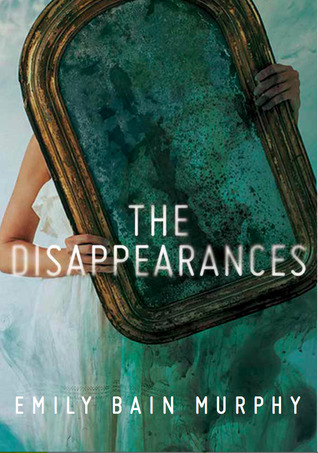 What if the ordinary things in life suddenly…disappeared?
Aila Quinn's mother, Juliet, has always been a mystery: vibrant yet guarded, she keeps her secrets beyond Aila's reach. When Juliet dies, Aila and her younger brother Miles are sent to live in Sterling, a rural town far from home–and the place where Juliet grew up.
Sterling is a place with mysteries of its own. A place where the experiences that weave life together–scents of flowers and food, reflections from mirrors and lakes, even the ability to dream–vanish every seven years.
No one knows what caused these "Disappearances," or what will slip away next. But Sterling always suspected that Juliet Quinn was somehow responsible–and Aila must bear the brunt of their blame while she follows the chain of literary clues her mother left behind.
As the next Disappearance nears, Aila begins to unravel the dual mystery of why the Disappearances happen and who her mother truly was. One thing is clear: Sterling isn't going to hold on to anyone's secrets for long before it starts giving them up.
---
---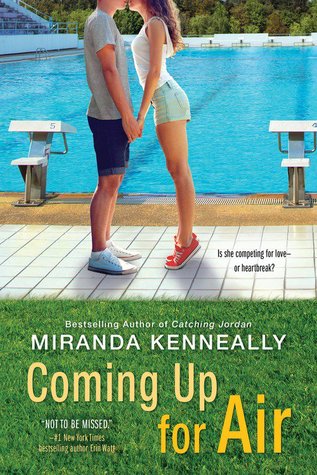 Swim. Eat. Shower. School. Snack. Swim. Swim. Swim. Dinner. Homework. Bed. Repeat.
All of Maggie's focus and free time is spent swimming. She's not only striving to earn scholarships—she's training to qualify for the Olympics. It helps that her best friend, Levi, is also on the team and cheers her on. But Levi's already earned an Olympic try out, so she feels even more pressure to succeed. And it's not until Maggie's away on a college visit that she realizes how much of the "typical" high school experience she's missed by being in the pool.
Not one to shy away from a challenge, Maggie decides to squeeze the most out of her senior year. First up? Making out with a guy. And Levi could be the perfect candidate. After all, they already spend a lot of time together. But as Maggie slowly starts to uncover new feelings for Levi, how much is she willing to lose to win?
---
---
 More Happy Than Not meets Glory O'Brien's History of the Future in this gritty, contemporary YA debut about a bullied gay teen boy with an eating disorder who believes he's developed super powers via starvation.
Matt hasn't eaten in days.
His stomach stabs and twists inside, pleading for a meal. But Matt won't give in. The hunger clears his mind, keeps him sharp—and he needs to be as sharp as possible if he's going to find out just how Tariq and his band of high school bullies drove his sister, Maya, away.
Matt's hardworking mom keeps the kitchen crammed with food, but Matt can resist the siren call of casseroles and cookies because he has discovered something: the less he eats the more he seems to have . . . powers. The ability to see things he shouldn't be able to see. The knack of tuning in to thoughts right out of people's heads. Maybe even the authority to bend time and space.
So what is lunch, really, compared to the secrets of the universe?
Matt decides to infiltrate Tariq's life, then use his powers to uncover what happened to Maya. All he needs to do is keep the hunger and longing at bay. No problem. But Matt doesn't realize there are many kinds of hunger… and he isn't in control of all of them.
A darkly funny, moving story of body image, addiction, friendship, and love, Sam J. Miller's debut novel will resonate with any reader who's ever craved the power that comes with self-acceptance.
---
---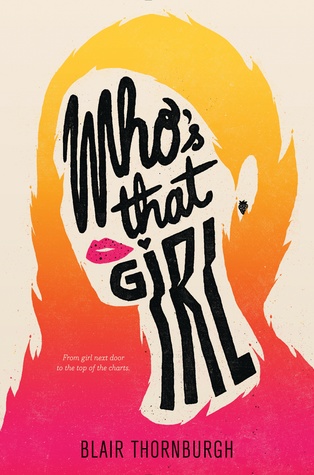 Junior Nattie McCullough is totally OK with her place in life: Latin whiz. Member of the school's gay-straight alliance. Joni Mitchell superfan. Seventeen-year-old who has never been kissed. So when last summer's crush and her former classmate—Young Lungs lead singer Sebastian Delacroix—comes back to town with his new hit single "Natalie," she can't bring herself to believe it could possibly be about her…could it?
As Nattie sorts through the evidence (the lyrics, Sebastian's elusive text messages, and their brief romantic encounter last year), the song's popularity skyrockets, and everyone starts speculating about "Natalie's" identity. If that wasn't mortifying enough, Nattie runs into another problem: her confusing, flirtation-packed feelings for her good friend Zach. With her once-average life upended, Nattie is determined to figure out once and for all if her short-lived past with Sebastian was something love songs are made of—or just a one-hit wonder.
---
---
TĘSINIAI
Murder will out in the shocking conclusion to the Emancipated trilogy, where no one is who they seem and the truth has a nasty habit of showing up uninvited.
No alibis. No escape. No surrender. The six Venice Beach housemates have made some life-alteringly bad decisions since they were each legally emancipated from their parents, including confronting a killer. And the consequences have been deadly.
Now, they're hiding out, trying to find a way out of the mess they've made without getting themselves killed when one of the housemates disappears, two fall in love, and another betrays them all. And when the secrets they've been keeping are finally laid bare, they'll wish they'd never started looking for answers in the first place.
---
---
 From bestselling author Susane Colasanti comes the bittersweet ending to the City Love trilogy, featuring three girls sharing an apartment in New York City the summer before college begins. Forever in Love captures the essence of summer love, self-discovery, and sisterhood, a perfect fit for fans of Sarah Dessen, Jenny Han, and Jennifer E. Smith.

Sadie is trying to find the strength to confront a past family trauma and forgive the boy who broke her heart. Darcy needs to figure out how to make it on her own for the first time and finally accept the love she deserves. Rosanna's boyfriend might still be in love with his ex…and she can recognize the abuse of her past reflected in a girl who needs her help. As the summer comes to an end, will they learn to love themselves and support one another with a bond of sisterhood that will never be broken?
Told from alternating points of view, Forever in Love celebrates three girls who will be forever in love with the endless possibilities their futures hold.
---
---
Informacija paimta iš Goodreads.com