Ar norite papildyti savo knygų lentyną? Štai ir vėl prabėgo savaitė ir metas dirstelėti, kokios naujos knygos anglų kalba pasirodė už Atlanto. Gal tarp jų rasite naują mylimą knygą 😉
KELI GALIMI BŪDAI ĮSIGYTI ANGLIŠKAS KNYGAS GYVENANT LIETUVOJE:
APSILANKYKITE ANGLIŠKOMIS KNYGOMIS PREKIAUJANČIUOSE KNYGYNUOSE (PVZ.: "HUMANITAS")

UŽSISAKYKITE KNYGAS HTTPS://WWW.BOOKDEPOSITORY.COM . ŠIS ELEKTRONINIS KNYGYNAS SIŪLO LABAI PLATŲ ANGLIŠKŲ KNYGŲ ASORTIMENTĄ IR PRISTATYMAS Į BET KURIĄ ŠALĮ YRA NEMOKAMAS!

NUSIPIRKTI ELEKTRONINES KNYGŲ VERSIJAS ELEKTRONINIUOSE KNYGYNUOSE (PVZ.: AMAZON.COM)
P.S. JEIGU YRA KNYGA, KURIĄ NORĖTUMĖTE, KAD PASIRODYTŲ IR LIETUVOJE, SIŪLOME NEPATINGĖTI IR RAŠYTI LAIŠKUS SU PRAŠYMAIS LEIDYKLOMS 😉
---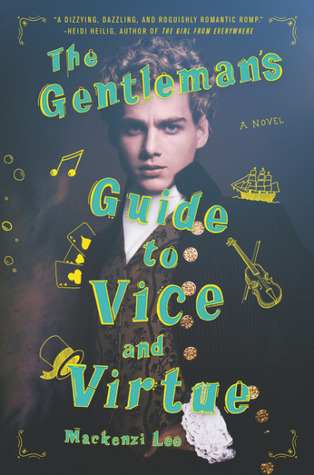 An unforgettable tale of two friends on their Grand Tour of 18th-century Europe who stumble upon a magical artifact that leads them from Paris to Venice in a dangerous manhunt, fighting pirates, highwaymen, and their feelings for each other along the way.
Henry "Monty" Montague was born and bred to be a gentleman, but he was never one to be tamed. The finest boarding schools in England and the constant disapproval of his father haven't been able to curb any of his roguish passions—not for gambling halls, late nights spent with a bottle of spirits, or waking up in the arms of women or men.
But as Monty embarks on his grand tour of Europe, his quest for a life filled with pleasure and vice is in danger of coming to an end. Not only does his father expect him to take over the family's estate upon his return, but Monty is also nursing an impossible crush on his best friend and traveling companion, Percy.
Still it isn't in Monty's nature to give up. Even with his younger sister, Felicity, in tow, he vows to make this yearlong escapade one last hedonistic hurrah and flirt with Percy from Paris to Rome. But when one of Monty's reckless decisions turns their trip abroad into a harrowing manhunt that spans across Europe, it calls into question everything he knows, including his relationship with the boy he adores.
Witty, romantic, and intriguing at every turn, The Gentleman's Guide to Vice and Virtue is a sumptuous romp that explores the undeniably fine lines between friendship and love.
---
---
 In the tradition of Jandy Nelson and Rainbow Rowell, a big-hearted journey of furious friendship, crazy love, and unexpected hope after a teen's decision to end an unwanted pregnancy
"Troubled." That's seventeen-year-old Genesis according to her small New Jersey town. She finds refuge and stability in her relationship with her boyfriend, Peter—until he abandons her at a Planned Parenthood clinic during their appointment to terminate an unwanted pregnancy. The betrayal causes Gen to question everything.
As Gen pushes herself forward to find her new identity without Peter, she must also confront her most painful memories. Through the lens of an ongoing four act play within the novel, the fantasy of their undying love unravels line by line, scene by scene. Digging deeper into her past while exploring the underground theater world of New York City, she rediscovers a long-forgotten dream. But it's when Gen lets go of her history, the one she thinks she knows, that she's finally able to embrace the complicated, chaotic true story of her life, and take center stage.
This powerfully immersive and format-crushing debut follows Gen from dorm rooms to diners to house parties to auditions—and ultimately, right into readers' hearts.
---
---
 A sparkling debut about love, family, and the mysteries of the universe.
Linny has been fascinated by disappearances, ever since her sister Grace ran away in the middle of the night without saying goodbye.
Sebastian can tell you how many galaxies there are, and knows how much plutonium weighs. But the one thing he can't figure out is the identity of his birth father.
They've never met, but Linny and Sebastian have one thing in common: an obsession with famous novelist and filmmaker Alvaro Herrera, who went missing three years ago and has just reappeared. As they learn more about the mystery of Alvaro, Linny and Sebastian uncover the answers they've been searching for.
With humor and heart, debut author Carlie Sorosiak weaves a story of finding people who leave and loving those who stay, perfect for fans of Jandy Nelson and Emery Lord.
---
---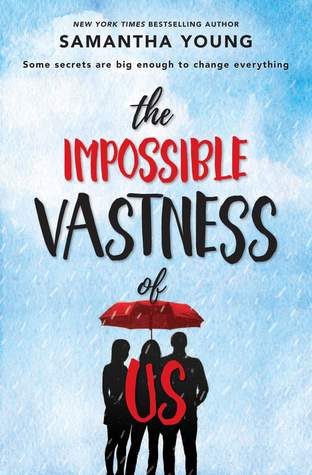 I know how to watch my back. I'm the only one that ever has.
India Maxwell hasn't just moved across the country—she's plummeted to the bottom rung of the social ladder. It's taken years to cover the mess of her home life with a veneer of popularity. Now she's living in one of Boston's wealthiest neighborhoods with her mom's fiancé and his daughter, Eloise. Thanks to her soon-to-be stepsister's clique of friends, including Eloise's gorgeous, arrogant boyfriend Finn, India feels like the one thing she hoped never to be seen as again: trash.
But India's not alone in struggling to control the secrets of her past. Eloise and Finn, the school's golden couple, aren't all they seem to be. In fact, everyone's life is infinitely more complex than it first appears. And as India grows closer to Finn and befriends Eloise, threatening the facades that hold them together, what's left are truths that are brutal, beautiful, and big enough to change them forever…
---
---
Tęsiniai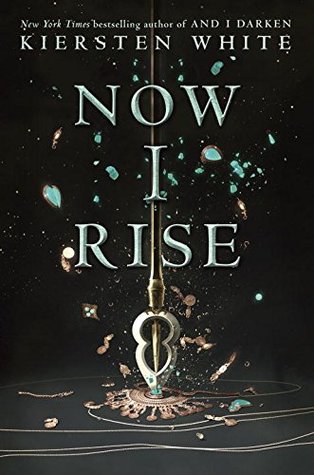 Lada Dracul has no allies. No throne. All she has is what she's always had: herself. After failing to secure the Wallachian throne, Lada is out to punish anyone who dares to cross her blood-strewn path. Filled with a white-hot rage, she storms the countryside with her men, accompanied by her childhood friend Bogdan, terrorizing the land. But brute force isn't getting Lada what she wants. And thinking of Mehmed brings little comfort to her thorny heart. There's no time to wonder whether he still thinks about her, even loves her. She left him before he could leave her.
What Lada needs is her younger brother Radu's subtlety and skill. But Mehmed has sent him to Constantinople—and it's no diplomatic mission. Mehmed wants control of the city, and Radu has earned an unwanted place as a double-crossing spy behind enemy lines. Radu longs for his sister's fierce confidence—but for the first time in his life, he rejects her unexpected plea for help. Torn between loyalties to faith, to the Ottomans, and to Mehmed, he knows he owes Lada nothing. If she dies, he could never forgive himself—but if he fails in Constantinople, will Mehmed ever forgive him?
As nations fall around them, the Dracul siblings must decide: what will they sacrifice to fulfill their destinies? Empires will topple, thrones will be won . . . and souls will be lost.
---
---
Informacija paimta iš Goodreads.com