Septynios dienos prabėgo ir vėl metas dirstelėti, kokios naujos knygos, kurios gal vėliau pasirodys ir Lietuvoje (jeigu susilauks didelio susidomėjimo) pasirodė už Atlanto. Šįkart gal nebus jų tiek daug, kaip praėjusią savaitę, tačiau šią savaitę taip pat yra nemažai įdomių ir akį traukiančių istorijų. Na, ko laukiame? Susipažinkite su naujomis knygomis!
KELI GALIMI BŪDAI ĮSIGYTI ANGLIŠKAS KNYGAS GYVENANT LIETUVOJE:
APSILANKYKITE ANGLIŠKOMIS KNYGOMIS PREKIAUJANČIUOSE KNYGYNUOSE (PVZ.: "HUMANITAS")

UŽSISAKYKITE KNYGAS HTTPS://WWW.BOOKDEPOSITORY.COM . ŠIS ELEKTRONINIS KNYGYNAS SIŪLO LABAI PLATŲ ANGLIŠKŲ KNYGŲ ASORTIMENTĄ IR PRISTATYMAS Į BET KURIĄ ŠALĮ YRA NEMOKAMAS!

NUSIPIRKTI ELEKTRONINES KNYGŲ VERSIJAS ELEKTRONINIUOSE KNYGYNUOSE (PVZ.: AMAZON.COM)
P.S. JEIGU YRA KNYGA, KURIĄ NORĖTUMĖTE, KAD PASIRODYTŲ IR LIETUVOJE, SIŪLOME NEPATINGĖTI IR RAŠYTI LAIŠKUS SU PRAŠYMAIS LEIDYKLOMS 😉
---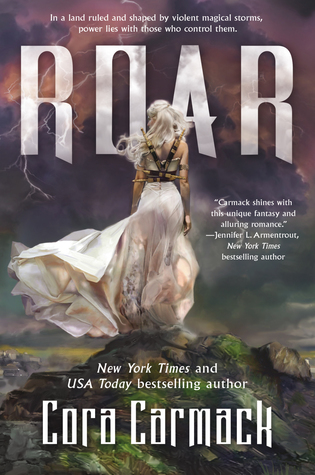 In a land ruled and shaped by violent magical storms, power lies with those who control them.
Aurora Pavan comes from one of the oldest Stormling families in existence. Long ago, the ungifted pledged fealty and service to her family in exchange for safe haven, and a kingdom was carved out from the wildlands and sustained by magic capable of repelling the world's deadliest foes. As the sole heir of Pavan, Aurora's been groomed to be the perfect queen. She's intelligent and brave and honorable. But she's yet to show any trace of the magic she'll need to protect her people.
To keep her secret and save her crown, Aurora's mother arranges for her to marry a dark and brooding Stormling prince from another kingdom. At first, the prince seems like the perfect solution to all her problems. He'll guarantee her spot as the next queen and be the champion her people need to remain safe. But the more secrets Aurora uncovers about him, the more a future with him frightens her. When she dons a disguise and sneaks out of the palace one night to spy on him, she stumbles upon a black market dealing in the very thing she lacks—storm magic. And the people selling it? They're not Stormlings. They're storm hunters.
Legend says that her ancestors first gained their magic by facing a storm and stealing part of its essence. And when a handsome young storm hunter reveals he was born without magic, but possesses it now, Aurora realizes there's a third option for her future besides ruin or marriage.
She might not have magic now, but she can steal it if she's brave enough.
Challenge a tempest. Survive it. And you become its master.
---
---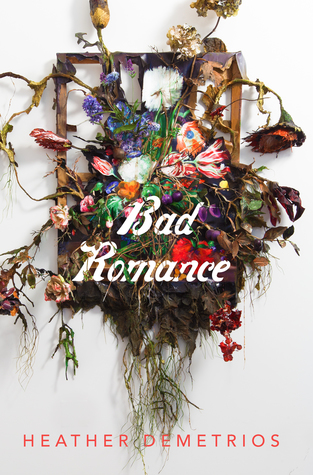 Grace wants out. Out of her house, where her stepfather wields fear like a weapon and her mother makes her scrub imaginary dirt off the floors. Out of her California town, too small to contain her big city dreams. Out of her life, and into the role of Parisian artist, New York director—anything but scared and alone.
Enter Gavin: charming, talented, adored. Controlling. Dangerous. When Grace and Gavin fall in love, Grace is sure it's too good to be true. She has no idea their relationship will become a prison she's unable to escape.
Deeply affecting and unflinchingly honest, this is a story about spiraling into darkness—and emerging into the light again.
---
---
 "It's dark magic brings him back."
Tori Burns and her family left D.C. for claustrophobic Chaptico, Maryland, after suddenly inheriting a house under mysterious circumstances. That inheritance puts her at odds with the entire town, especially Jesse Slaughter and his family—it's their generations-old land the Burns have "stolen." But none of that seems to matter after Tori witnesses a young man claw his way out of a grave under the gnarled oak in her new backyard.
Nathaniel Bishop may not understand what brought him back, but it's clear to Tori that he hates the Slaughters for what they did to him centuries ago. Wary yet drawn to him by a shared sense of loss, she gives him shelter. But in the wake of his arrival comes a string of troubling events—including the disappearance of Jesse Slaughter's cousin—that seem to point back to Nathaniel.
As Tori digs for the truth—and slowly begins to fall for Nathaniel—she uncovers something much darker in the tangled branches of the Slaughter family tree. In order to break the centuries-old curse that binds Nathaniel there and discover the true nature of her inheritance, Tori must unravel the Slaughter family's oldest and most guarded secrets. But the Slaughters want to keep them buried… at any cost.
From award-winning author Elle Cosimano comes a haunting, atmospheric thriller perfect to hand to readers of the Mara Dyer trilogy and Bone Gap.
---
---
Twin sisters Jack and Jill were seventeen when they found their way home and were packed off to Eleanor West's Home for Wayward Children.
This is the story of what happened first…
Jacqueline was her mother's perfect daughter—polite and quiet, always dressed as a princess. If her mother was sometimes a little strict, it's because crafting the perfect daughter takes discipline.
Jillian was her father's perfect daughter—adventurous, thrill-seeking, and a bit of a tom-boy. He really would have preferred a son, but you work with what you've got.
They were five when they learned that grown-ups can't be trusted.
They were twelve when they walked down the impossible staircase and discovered that the pretense of love can never be enough to prepare you a life filled with magic in a land filled with mad scientists and death and choices.
---
---
 It's the summer of 1976 on Fire Island, where feathered hair and the Bicentennial celebration reign. Jean, a sometimes cruel, often insecure, and always envious rich girl, is accustomed to living in her glamorous older sister's shadow. So when Gil Burke, a handsome newcomer with uncertain ties to one of the most powerful families in the exclusive enclave of Sunken Haven, notices Jean—not her sister—Jean is smitten. Then Fritz, a girl from outside the gilded gates who humiliated Jean in the Island's tennis championship last year, falls for Gil herself. Soon the girls are competing for much more than a tennis trophy, with higher stakes than either of them can imagine.
Told through the alternating perspectives of Jean and Fritz, as they experience feeling like an outsider and first love.
Tęsiniai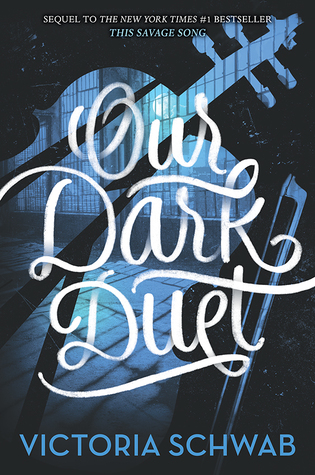 Kate Harker is a girl who isn't afraid of the dark. She's a girl who hunts monsters. And she's good at it. August Flynn is a monster who can never be human, no matter how much he once yearned for it. He's a monster with a part to play. And he will play it, no matter the cost.
Nearly six months after Kate and August were first thrown together, the war between the monsters and the humans is terrifying reality. In Verity, August has become the leader he never wished to be, and in Prosperity, Kate has become the ruthless hunter she knew she could be. When a new monster emerges from the shadows—one who feeds on chaos and brings out its victim's inner demons—it lures Kate home, where she finds more than she bargained for. She'll face a monster she thought she killed, a boy she thought she knew, and a demon all her own.
---
---
In the sequel to Ivory and Bone—the prehistoric fantasy novel that New York Times bestselling author Amie Kaufman described as a "richly crafted world of life-and-death stakes"—the story shifts to Mya's viewpoint as vengeful adversaries force her to flee the life she once knew.
After surviving the chaotic battle that erupted after Lo and the Bosha clan attacked, now Mya is looking ahead to her future with Kol. All the things that once felt so uncertain are finally falling into place. But the same night as Kol and Mya's betrothal announcement, Mya's brother Chev reveals his plan to marry his youngest sister Lees to his friend Morsk. The only way to avoid this terrible turn of events, Morsk informs Mya when he corners her later, is for Mya to take Lees' place and marry him herself.
Refusing to marry anyone other than her beloved, and in an effort to protect her sister, Mya runs away to a secret island with Lees. And though it seems like the safest place to hide until things back home blow over, Mya soon realizes she's been followed. Lurking deep in the recesses of this dangerous place are rivals from Mya's past whose thirst for revenge exceeds all reason.
With the lives of her loved ones on the line, Mya must make a move before the enemies of her past become the undoing of her future.
---
---
The companion novel to Assassin's Heart—an action-packed fantasy that Printz Award winner Laura Ruby said "will keep you turning the pages all night long"—Thief's Cunning picks up eighteen years later and follows Allegra Saldana as she uncovers the secrets about the line of killers she descends from.
Allegra has always had to look over her shoulder. As the niece of the infamous assassin Lea Saldana, Allegra is used to hiding from people who want her dead. Once the strongest clipper family in the Kingdom of Lovero, the Saldanas—or what's left of them—are now the most hunted. Their number one enemy is the Da Vias, whose thirst for retaliation is almost two decades in the making.
But lately Allegra's getting fed up with everything being kept from her—including her parents' identity. When she finally learns the truth about her family, though—that she's a Da Via—her world crumbles. Feeling betrayed by the people she trusted the most, Allegra turns to Nev, a Traveler boy whose presence makes her feel alive in ways she's only dreamed of.  But getting caught up in Nev's world has consequences Allegra never saw coming.
In this dark and enthralling fantasy that fans of Sarah Maas and Leigh Bardugo will devour, one girl must decide if she's destined to pay for the wrongs of her family's past—whether Saldana or Da Via—or if the future is hers for the taking.
---
---
---
 The long-awaited final book in the Falconer trilogy is an imaginative tour-de-force that will thrill fans of the series. Aileana Kameron, resurrected by ancient fae magic, returns to the world she once knew with no memory of her past and with dangerous powers she struggles to control. Desperate to break the curse that pits two factions of the fae against each other in a struggle that will decide the fate of the human and fae worlds, her only hope is hidden in an ancient book guarded by the legendary Morrigan, a faery of immense power and cruelty. To save the world and the people she loves, Aileana must learn to harness her dark new powers even as they are slowly destroying her. Packed with immersive detail, action, romance, and fae lore, and publishing simultaneously in the UK, The Fallen Kingdom brings the Falconer's story to an epic and unforgettable conclusion.
---
---
Informacija paimta iš Goodreads.com