Kas čia tos septynios dienos? Pasižiūrėkite, jos taip greitai prabėga. Atėjo vėl metas pasižiūrėti, kokios naujos knygos pasirodo už Atlanto. Ar esate pasiruošę naujų istorijų antplūdžiui? Gal kuri nors istorija jus sudomins ir nuspręsite įsigyti? Juk visko gali būti 😉
KELI GALIMI BŪDAI ĮSIGYTI ANGLIŠKAS KNYGAS GYVENANT LIETUVOJE:
APSILANKYKITE ANGLIŠKOMIS KNYGOMIS PREKIAUJANČIUOSE KNYGYNUOSE (PVZ.: "HUMANITAS")

UŽSISAKYKITE KNYGAS HTTPS://WWW.BOOKDEPOSITORY.COM . ŠIS ELEKTRONINIS KNYGYNAS SIŪLO LABAI PLATŲ ANGLIŠKŲ KNYGŲ ASORTIMENTĄ IR PRISTATYMAS Į BET KURIĄ ŠALĮ YRA NEMOKAMAS!

NUSIPIRKTI ELEKTRONINES KNYGŲ VERSIJAS ELEKTRONINIUOSE KNYGYNUOSE (PVZ.: AMAZON.COM)
P.S. JEIGU YRA KNYGA, KURIĄ NORĖTUMĖTE, KAD PASIRODYTŲ IR LIETUVOJE, SIŪLOME NEPATINGĖTI IR RAŠYTI LAIŠKUS SU PRAŠYMAIS LEIDYKLOMS 😉
---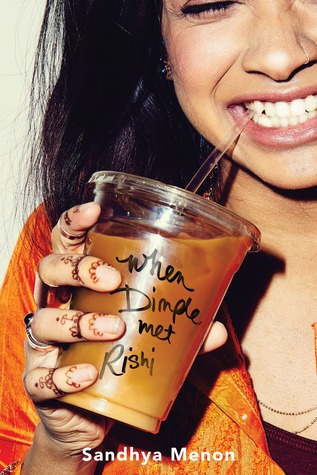 A laugh-out-loud, heartfelt YA romantic comedy, told in alternating perspectives, about two Indian-American teens whose parents have arranged for them to be married.
Dimple Shah has it all figured out. With graduation behind her, she's more than ready for a break from her family, from Mamma's inexplicable obsession with her finding the "Ideal Indian Husband." Ugh. Dimple knows they must respect her principles on some level, though. If they truly believed she needed a husband right now, they wouldn't have paid for her to attend a summer program for aspiring web developers…right?
Rishi Patel is a hopeless romantic. So when his parents tell him that his future wife will be attending the same summer program as him—wherein he'll have to woo her—he's totally on board. Because as silly as it sounds to most people in his life, Rishi wants to be arranged, believes in the power of tradition, stability, and being a part of something much bigger than himself.
The Shahs and Patels didn't mean to start turning the wheels on this "suggested arrangement" so early in their children's lives, but when they noticed them both gravitate toward the same summer program, they figured, Why not?
Dimple and Rishi may think they have each other figured out. But when opposites clash, love works hard to prove itself in the most unexpected ways.
---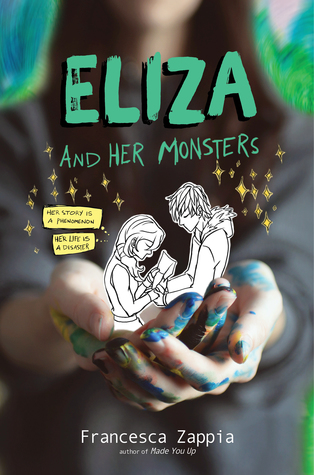 Eighteen-year-old Eliza Mirk is the anonymous creator of Monstrous Sea, a wildly popular webcomic, but when a new boy at school tempts her to live a life offline, everything she's worked for begins to crumble.
Scott Westerfeld's Afterworlds meets Nimona in this novel about art, fandom, and finding the courage to be yourself. Features illustrations by the author throughout. Perfect for readers of Rainbow Rowell's Fangirl, this is the second novel by the acclaimed author of Made You Up.
In the real world, Eliza Mirk is shy, weird, smart, and friendless. Online, Eliza is LadyConstellation, the anonymous creator of a popular webcomic called Monstrous Sea. With millions of followers and fans throughout the world, Eliza's persona is popular. Eliza can't imagine enjoying the real world as much as she loves her digital community. Then Wallace Warland transfers to her school, and Eliza begins to wonder if a life offline might be worthwhile. But when Eliza's secret is accidentally shared with the world, everything she's built—her story, her relationship with Wallace, and even her sanity—begins to fall apart. With pages from Eliza's webcomic, as well as screenshots from Eliza's online forums, this uniquely formatted book will appeal to fans of Noelle Stevenson's Nimona and Rainbow Rowell's Fangirl.
---
It's been sixty-five days since the accident that killed Juniper's sister, and ripped Juniper's world apart.
Then she finds the love letter: written by Camilla on the day of the accident, addressed mysteriously to "You," but never sent. Desperate to learn You's identity and deliver the message, Juniper starts to investigate.
Until she loses something. A card from her Happiness Index: a ritual started by sunny Camie for logging positives each day. It's what's been holding Juniper together since her death – but a lost card only widens the hole she left behind. And this particular card contains Juniper's own dark secret: a memory she can't let anyone else find out.
The search for You and her card take Juniper to even less expected places, and as she connects with those whose secrets she upturns in the effort, she may just find the means to make peace with her own.
This is a smart, funny, poignant book guaranteed to make you laugh and cry – and maybe even take notes.
---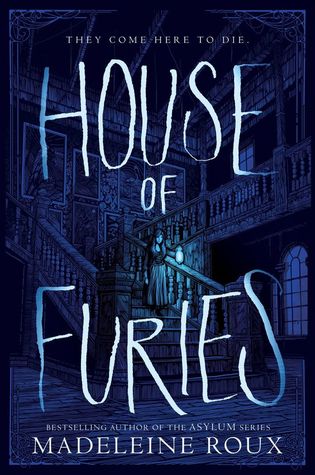 An all-new gothic horror series from the New York Times bestselling author of Asylum.
After escaping a harsh school where punishment was the lesson of the day, seventeen-year-old Louisa Ditton is thrilled to find employment as a maid at a boarding house. But soon after her arrival at Coldthistle House, Louisa begins to realize that the house's mysterious owner, Mr. Morningside, is providing much more than lodging for his guests. Far from a place of rest, the house is a place of judgment, and Mr. Morningside and his unusual staff are meant to execute their own justice on those who are past being saved.
Louisa begins to fear for a young man named Lee who is not like the other guests. He is charismatic and kind, and Louisa knows that it may be up to her to save him from an untimely judgment. But in this house of distortions and lies, how can Louisa be sure whom to trust?
Featuring stunning interior illustrations from artist Iris Compiet, plus photo-collages that bring Coldthistle House to chilling life, House of Furies invites readers to a world where the line between monsters and men is ghostly thin.
---
Tęsiniai
The seventh and final book in the #1 New York Times bestselling I Am Number Four series! With United as One, this action-packed series comes to a surprising, breathtaking, and utterly satisfying conclusion. The Garde didn't start this war, but they'll do whatever it takes to end it once and for all. . . .
The Mogadorians have invaded Earth. Their warships loom over our most populated cities, and no country will risk taking them head on. The Garde are all that stand in the way, but they'll need an army of their own to win this fight.
They've teamed up with the US military, but it might not be enough. The Garde need reinforcements, and they've found them in the most unexpected place. Teenagers from across the globe, like John Smith's best friend, Sam, have developed abilities. So John and the others must get to them before the Mogs, because if they don't their enemies will use these gifted teens for their own sinister plan.
But after all the Mogadorians have taken from John—his home, his family, his friends, and the person he loves most—he might not want to put any more lives in danger. He's got nothing left to lose, and he's just discovered he has been given an incredible new Legacy. Now he can turn himself into the ultimate weapon. So will he risk his life to save the world, or will he realize that power in numbers will save us all?
---
Scandal, romance, treachery, and murder—all under one roof. And no one to clean up their messes. Incriminated is the thrilling second book in the Emancipated trilogy, where limits are pushed, friendships are test, and the truth has a nasty way of showing up uninvited.
There's trouble in paradise. Six teens legally liberated from parental control—the bad boy, the good girl, the diva, the hustler, the rocker, and the nerd—all share a house in Venice Beach and they all have one thing in common: murder.
After a streak of hookups, heartbreaks, and bad decisions, the housemates' once perfect life is falling apart. One is caught in a forbidden romance with a Hollywood hearttrob while another puts her dreams on the line for one little kiss. One harbors a dark truth that could save a life while another's risky business puts all their lives on the line. And before they know it, the friends are fighting like family.
But when an uninvited houseguest and a deadly accident entangle them in a conspiracy none of them saw coming, pulling together is the only way out. Alone, none of them can cover up the lies. Together, none of them can be trusted.
Packed with conspiracies, intrigue, and scandalous romance, this gripping sequel told from multiple perspectives will have readers suspecting them all.
---
Sidney and her friends might have survived the storm that came to the small island of Benediction, but now the storm has reached Boston, and the city isn't prepared for what's coming in this sequel to the "unpredictable" (VOYA) and "fast-paced" (School Library Journal) Savage from New York Times bestselling author Thomas E. Sniegoski.
The horrors that began in Savage continue in Boston as Sydney and her friends work to protect the city from the newly crazed rampage of animals and try to figure out the origin of the storm and its power.
---
Informacija paimta iš Goodreads.com