Kaip sekasi? Kokios knygos spėjo per pastarąją savaitę papildyti jūsų knygų lentynas? Ar bent viena iš jų yra išleista anglų kalba? Taigi, vėl galite dirstelėti į naujienas už Atlanto, jeigu jums smalsu sužinoti, kokios naujos knygos anglų išėjo ir kokias galite įsigyti.
KELI GALIMI BŪDAI ĮSIGYTI ANGLIŠKAS KNYGAS GYVENANT LIETUVOJE:
APSILANKYKITE ANGLIŠKOMIS KNYGOMIS PREKIAUJANČIUOSE KNYGYNUOSE (PVZ.: "HUMANITAS")

UŽSISAKYKITE KNYGAS HTTPS://WWW.BOOKDEPOSITORY.COM . ŠIS ELEKTRONINIS KNYGYNAS SIŪLO LABAI PLATŲ ANGLIŠKŲ KNYGŲ ASORTIMENTĄ IR PRISTATYMAS Į BET KURIĄ ŠALĮ YRA NEMOKAMAS!

NUSIPIRKTI ELEKTRONINES KNYGŲ VERSIJAS ELEKTRONINIUOSE KNYGYNUOSE (PVZ.: AMAZON.COM)
P.S. JEIGU YRA KNYGA, KURIĄ NORĖTUMĖTE, KAD PASIRODYTŲ IR LIETUVOJE, SIŪLOME NEPATINGĖTI IR RAŠYTI LAIŠKUS SU PRAŠYMAIS LEIDYKLOMS
---
Caroline Kelly is excited to be spending her summer vacation working at the local amusement park with her best friend, exploring weird Ohio with her boyfriend, and attending soccer camp with the hope she'll be her team's captain in the fall.
But when Caroline's mother is hired to open an eye clinic in Cairo, Egypt, Caroline's plans are upended. Caroline is now expected to spend her summer and her senior year in a foreign country, away from her friends, her home, and everything she's ever known.
With this move, Caroline predicts she'll spend her time navigating crowded streets, eating unfamiliar food, and having terrible bouts of homesickness. But when she finds instead is a culture that surprises her, a city that astounds her, and a charming, unpredictable boy who challenges everything she thought she knew about life, love, and privilege.
---
---
"You think you have it all figured out, Max, but this isn't your game anymore."
Max Weston knows that life is a game: Turn on the charm, say what people want to hear, and whatever you want is yours for the taking. What do a few lies matter if everyone ends up happy? His best friend, Davey, can't look a cute girl in the eye and barely scrapes by in school, so yeah, Max hassles him sometimes. But he always has the guy's back—even when a strange beast attacks Davey in the woods.
As Davey heals, something awakens inside him. Something with razor-sharp teeth, vicious reflexes, and no patience for Max's ploys. Suddenly Davey is challenging Max, getting smarter, stronger, faster—and harder to control. Max plunges into a series of schemes to save his friend, but with each move he makes, Davey lashes back twice as hard. The monster inside him is calling the shots now, and the game it wants to play has deadly consequences for everyone Max loves.
If Max forfeits, he's giving up on his best friend. But winning might mean losing even more.
Teen Wolf meets Pretty Little Liars in this edge-of-your-seat supernatural thriller.
---
---
Eighteen-year-old Oli cannot remember life outside the barrier, a life before the oil spill that poisoned human kind, killing half the population and infecting the other half until they deteriorated from the inside out, forced to walk the earth as Screamers. It's a dangerous new world in which barely anyone makes it past the age of twenty, and Oli's time is running out.
Studying the Bible, Oli searches for words to help restore faith in a lost world, and when she receives a message from God telling her to leave the barrier, she knows what she must do. There's only one problem: Her best friend, Coi, doesn't believe her, and he's showing the first signs of infection. But before she can convince him to leave with her, the Governor quarantines Coi and orders his execution.
Oli risks it all to rescue Coi, and they set out to find sanctuary away from the safety of the compound, not knowing who or what will get to them first: the Governor, the illness, or the Screamers. When they stumble upon a group of uninfected humans hidden among the rubble of an apartment building, they think they've found their salvation. But not everything is as it seems, and their enemies are closer than they thought.
---
---
In an underground city devoid of adults, fifteen-year-old Raquelle Granger holds the position of Council Member, and thousands of lives within City Ten rest in her hands. Unfortunately, she only has two years left until she's supposed to join the adults on the frontlines in a war that never seems to end.
But when the enemy army rolls into the area with drills, intent on destroying the city and taking no prisoners, Raquelle, together with her little brother and childhood best friend, must make a choice—Fight, or die a martyr among the Christian youth.
---
---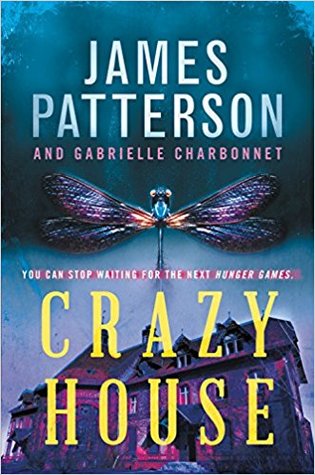 A thrilling new YA novel from master of suspense James Patterson, who's created a frightening new future: a world where teens are taken, imprisoned and forced to fight for their survival. Where 17-year-old Cass will do whatever it takes to save her twin sister from Death Row.
There were no charges. There was no trial. There will be no escape.
Seventeen-year-old Becca Greenfield was snatched from her small hometown. She was thrown into a maximum-security prison and put on Death Row with other kids her age. Until her execution, Becca's told to fit in and shut her mouth… but Becca's never been very good at either. Her sister Cassie was always the perfect twin.
Becca's only hope is that her twin sister will find her. That perfect little priss Cassie will stop following the rules and start breaking them, before it's too late. Because her jailers made a mistake that could get them both killed:
They took the wrong twin.
---
---
Tęsiniai
Sunny Los Angeles can be a dark place indeed in Cassandra Clare's Lord of Shadows, the sequel to the #1 New York Times and USA TODAY bestselling Lady Midnight.
Emma Carstairs has finally avenged her parents. She thought she'd be at peace. But she is anything but calm. Torn between her desire for her parabatai Julian and her desire to protect him from the brutal consequences of parabatai relationships, she has begun dating his brother, Mark. But Mark has spent the past five years trapped in Faerie; can he ever truly be a Shadowhunter again?
And the faerie courts are not silent. The Unseelie King is tired of the Cold Peace, and will no longer concede to the Shadowhunters' demands. Caught between the demands of faerie and the laws of the Clave, Emma, Julian, and Mark must find a way to come together to defend everything they hold dear—before it's too late.
---
---
Is blood thicker than magic in La Nouvelle-Orléans?
Tormented by the fate she condemned her mother to, and by the lies she's forced to tell to cover it up, Adele scours Storm-ravaged New Orleans for the truth about her family's magical past. But every turn leads her back to the one person she's determined to forget: Niccolò Medici. Not even the multitude of enchanted locks on the attic door trapping Nicco within can break their connection.
Sensing Nicco calling to Adele, Isaac tries relentlessly to keep her from exploring paths too dark that would endanger them all. But a new threat is rising: the Medici's presence has attracted something else to New Orleans…an older enemy, one that will bring Isaac's haunted past to life, test the witches' friendships, and jeopardize Adele and Isaac's blossoming relationship.
In this spellbinding continuation of The Casquette Girls saga, Adele must draw on the past—from seventeenth-century Florence, a time bubbling with alchemy and fraternal betrayal—and sort history from fantasy if she is to have any chance of saving her mother, her coven, and her magic.
---
---
Lady Jane Moore has a secret. A secret that must be kept buried. For if anyone discovered the truth, her life at Stranje House would crumble. And with Napoleon Bonaparte's invasion of England underway, everyone at Stranje House is already in danger. Mortal danger.
Jane knows it. She may not be like Tess, who has the advantage of prophetic dreams. Nor is she like Sera, who notices every detail no matter how miniscule and draws conclusions based on the smallest thread of evidence. She doesn't possess Maya's ability to soothe the tempers around her with a few well-spoken words. Neither is she a brilliant scientist like Georgie. According to Miss Stranje, Lady Jane Moore is a mastermind.
Nonsense!
Jane doesn't consider herself a mastermind. Quite the contrary, she believes herself to be an ordinary young lady. It's just that she has a rather excessive bent toward the practical. She tends to grasp the facts of a situation quickly, and by so doing, she's able to devise and implement a sensible course of action. But that's all there is to it. Well, there is the fact that she also organizes the players in her plans with quiet efficiency. So much so, that occasionally Lady Jane's friends tease her for being a bit managing.
Do they expect her to sit back and do nothing when trouble is brewing? Not likely. Not when the people she cares about are at risk. Call it being a mastermind if you must, it is a trait that comes in rather handy in a world full of spies, sabotage, and double-dealing. Especially now that Lady Jane and Sera have rooted out the truth: There is a traitor at Stranje House.
Someone is sneaking information to Lady Daneska and Ghost, Napoleon's spies. Jane is determined to find out who it is before the bonds of friendship at Stranje House are ripped apart by suspicions. Her desperate hunt for the traitor ensnares Robert Fulton's nephew, Alexander Sinclair, a brash American inventor, in an ambush that puts his life in danger. Sinclair may well be the most maddening man in all of Christendom, a wicked-tongued rascal with boorish manners, but for some reason, Lady Jane cannot bear the thought of the golden-haired genius being harmed.
Is Jane enough of a mastermind to save Alexander, her friends at Stranje House, and possibly England itself?
---
---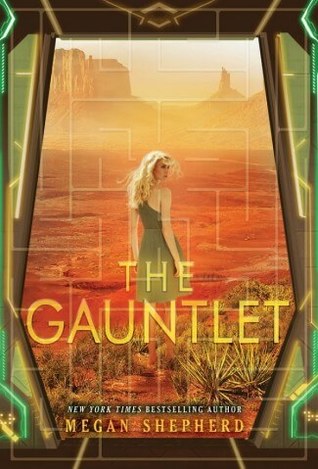 The Maze Runner meets Scott Westerfeld in the final novel in the gripping and romantic Cage series, about teens abducted from Earth by an otherworldly race.
Cora and her friends have escaped the Kindred station and landed at Armstrong—a supposed safe haven on a small moon—where they plan to regroup and figure out how to win the Gauntlet, the challenging competition to prove humanity's intelligence and set them free. But Armstrong is no paradise; ruled by a power-hungry sheriff, it's a violent world where the teens are enslaved and put to work in mines. As Nok's due date grows closer, and Mali and Leon journey across space to rescue Cassian, the former inhabitants of the cage are up against impossible odds.
With the whole universe at stake, Cora will do whatever it takes, including pushing her body and mind to the breaking point, to escape Armstrong and run the Gauntlet. But it isn't just a deranged sheriff she has to overcome: the other intelligent species—the Axion, Kindred, Gatherers, and Mosca—all have their own reasons to stop her. Not knowing who to trust, Cora must rely on her own instincts to win the competition, which could change the world—though it might destroy her in the process.
---
Informacija paimta iš Goodreads.com