Štai ir vėl atėjo antradienis! Ar laukėte šios dienos? Kaip jau ir visados, pasižiūrėkime, kokios naujos knygos yra išleidžiamos anglų kalba.
KELI GALIMI BŪDAI ĮSIGYTI ANGLIŠKAS KNYGAS GYVENANT LIETUVOJE:
APSILANKYKITE ANGLIŠKOMIS KNYGOMIS PREKIAUJANČIUOSE KNYGYNUOSE (PVZ.: "HUMANITAS")

UŽSISAKYKITE KNYGAS HTTPS://WWW.BOOKDEPOSITORY.COM . ŠIS ELEKTRONINIS KNYGYNAS SIŪLO LABAI PLATŲ ANGLIŠKŲ KNYGŲ ASORTIMENTĄ IR PRISTATYMAS Į BET KURIĄ ŠALĮ YRA NEMOKAMAS!

NUSIPIRKTI ELEKTRONINES KNYGŲ VERSIJAS ELEKTRONINIUOSE KNYGYNUOSE (PVZ.: AMAZON.COM)
P.S. JEIGU YRA KNYGA, KURIĄ NORĖTUMĖTE, KAD PASIRODYTŲ IR LIETUVOJE, SIŪLOME NEPATINGĖTI IR RAŠYTI LAIŠKUS SU PRAŠYMAIS LEIDYKLOMS 😉
---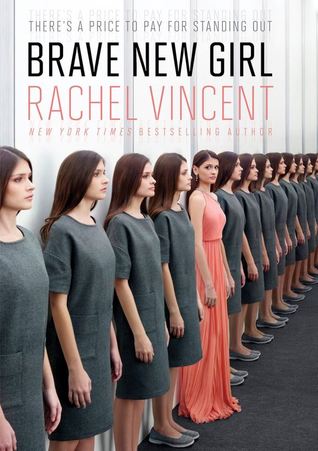 In a world where everyone is the same, one girl is the unthinkable: unique. A high-stakes fast-paced series launch from New York Times bestselling author Rachel Vincent.
We have brown hair. Brown eyes. Fair skin.
We are healthy and strong and smart.
But only one of us has ever had a secret.
Dahlia 16 sees her face in every crowd. She's nothing special—just one of five thousand girls created from a single genome to work for the greater good of the city.
Meeting Trigger 17 changes everything. He thinks she's interesting. Beautiful. Unique. Which means he must be flawed. When Dahlia can't stop thinking about him—when she can't resist looking for him, even though that means breaking the rules—she realizes she's flawed, too. But if she's flawed, then so are all her identicals. And any genome found to be flawed will be recalled.
Destroyed.
Getting caught with Trigger would seal not only Dahlia's fate, but that of all five thousand girls who share her face. But what if Trigger is right? What if Dahlia is different?
Suddenly the girl who always follows the rules is breaking them, one by one by one. . . .
---
Promposals are taking over Deacon Locke's high school and there is no place left to hide. But even with graduation looming, shy and unusually tall Deacon doesn't think he can get up the nerve to ask anyone to the dance. Especially given all the theatrics.
It isn't until Deacon confides in his witty and outgoing best friend Jean that he realizes should could be a great person to take. Only problem is Jean isn't your typical prom date. She's older. A lot older. And she's Deacon's grandmother.
But when Deacon meets Soraya—a girl unlike any other he's ever met—he fears he has totally squandered his chances of having a prom he'll never forget. Deacon couldn't be more wrong. About everything.
---
One cover. 360 different colours. Which one will you get?
Young people on the Midwich Estate don't have much hope for their futures. Keisha has lived there her whole life, and has been working hard to escape it; others have just accepted their lot.
But change is coming…
One night everyone inside Midwich Tower falls mysteriously unconscious in one inexplicable 'Nightout'. No one can explain what happened during those lost hours, but soon afterwards Keisha and three other girls find they're pregnant – and the babies are growing at an alarming rate.
As the news spreads around the tower its residents turn against them and the situation spirals toward violence. Keisha's life unravels as she realises that the pregnancy may not have just ruined her hopes for the future: she might be mother to the end of the world.
The Fallen Children is a story of violation, of judgment and of young people who must fight to defy what is expected of them.
---
Words are weapons. Facts can be manipulated. And nothing is absolute—especially right and wrong.
Tanner McKay is at Bannerman Prep for only one reason: the elite school recruited him after he brought his public school's debate team to victory last year. Bannerman wants a championship win. Debate is Tanner's life—his ticket out of his poor-as-dirt life and family drama, straight to a scholarship to Stanford and the start of a new, better future.
But when he's paired with the Duke, his plans for an easy ride seem as if they've hit the rails. The Duke is the quintessential playboy, beloved by everyone for his laissez-faire attitude, crazy parties, and seemingly effortless favors.
And a total no-show when it comes to putting in the work to win.
But as Tanner gets sucked into the Duke's flashy world, the thrill of the high life and the adrenaline of existing on the edge becomes addictive. A small favor here and there seems like nothing in exchange for getting everything he ever dreamed of.
But the Duke's castle is built on shady, shaky secrets, and the walls are about to topple down.
A contemporary retelling of The Great Gatsby, Katie Nelson's taut debut is perfect for fans of John Green's Looking for Alaska, Kate Brian's Private series, and anyone who's encountered the cut-throat world of competitive high school.
---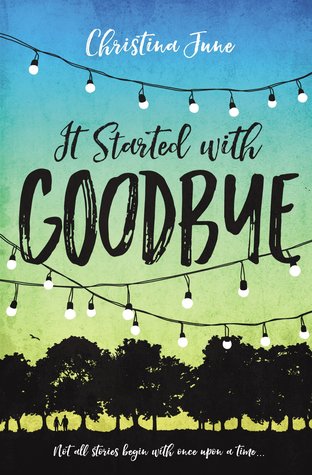 Sixteen-year-old Tatum Elsea is bracing for the worst summer of her life. After being falsely accused of a crime, she's stuck under stepmother-imposed house arrest and her BFF's gone ghost. Tatum fills her newfound free time with community service by day and working at her covert graphic design business at night (which includes trading emails with a cute cello-playing client). When Tatum discovers she's not the only one in the house keeping secrets, she finds she has the chance to make amends with her family and friends. Equipped with a new perspective, and assisted by her feisty step-abuela-slash-fairy-godmother, Tatum is ready to start fresh and maybe even get her happy ending along the way.
---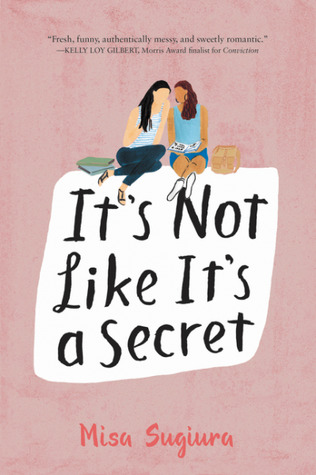 Sixteen-year-old Sana Kiyohara has too many secrets. Some are small, like how it bothers her when her friends don't invite her to parties. Some are big, like that fact that her father may be having an affair. And then there's the one that she can barely even admit to herself—the one about how she might have a crush on her best friend.
When Sana and her family move to California she begins to wonder if it's finally time for some honesty, especially after she meets Jamie Ramirez. Jamie is beautiful and smart and unlike anyone Sana's ever known. There are just a few problems: Sana's new friends don't trust Jamie's crowd; Jamie's friends clearly don't want her around anyway; and a sweet guy named Caleb seems to have more-than-friendly feelings for her. Meanwhile, her dad's affair is becoming too obvious to ignore anymore.
Sana always figured that the hardest thing would be to tell people that she wants to date a girl, but as she quickly learns, telling the truth is easy… what comes after it, though, is a whole lot more complicated.
---
An obstinate girl who will not be married.
A soldier desperate to prove himself.
A kingdom on the brink of war.
With a sharp tongue and an unruly temper, Sage Fowler is not what they'd call a lady―which is perfectly fine with her. Deemed unfit for marriage, Sage is apprenticed to a matchmaker and tasked with wrangling other young ladies to be married off for political alliances. She spies on the girls―and on the soldiers escorting them.
As the girls' military escort senses a political uprising, Sage is recruited by a handsome soldier to infiltrate the enemy ranks. The more she discovers as a spy, the less certain she becomes about whom to trust―and Sage becomes caught in a dangerous balancing act that will determine the fate of her kingdom.
---
Inspired by Mrs Dalloway and Judy Blume's Forever, Release is one day in the life of Adam Thorn, 17. It's a big day. Things go wrong. It's intense, and all the while, weirdness approaches…
Adam Thorn is having what will turn out to be the most unsettling, difficult day of his life, with relationships fracturing, a harrowing incident at work, and a showdown between this gay teen and his preacher father that changes everything. It's a day of confrontation, running, sex, love, heartbreak, and maybe, just maybe, hope. He won't come out of it unchanged. And all the while, lurking at the edges of the story, something extraordinary and unsettling is on a collision course.
---
Ramona was only five years old when Hurricane Katrina changed her life forever.
Since then, it's been Ramona and her family against the world. Standing over six feet tall with unmistakable blue hair, Ramona is sure of three things: she likes girls, she's fiercely devoted to her family, and she knows she's destined for something bigger than the trailer she calls home in Eulogy, Mississippi. But juggling multiple jobs, her flaky mom, and her well-meaning but ineffectual dad forces her to be the adult of the family. Now, with her sister, Hattie, pregnant, responsibility weighs more heavily than ever.
The return of her childhood friend Freddie brings a welcome distraction. Ramona's friendship with the former competitive swimmer picks up exactly where it left off, and soon he's talked her into joining him for laps at the pool. But as Ramona falls in love with swimming, her feelings for Freddie begin to shift too, which is the last thing she expected. With her growing affection for Freddie making her question her sexual identity, Ramona begins to wonder if perhaps she likes girls and guys or if this new attraction is just a fluke. Either way, Ramona will discover that, for her, life and love are more fluid than they seem.
---
A fresh, humorous, and timely YA novel about two teens conceived via in vitro fertilization who go in search for answers about their donor.
Milo has two great moms, but he's never known what it's like to have a dad. When Milo's doctor suggests asking his biological father to undergo genetic testing to shed some light on Milo's extreme allergies, he realizes this is a golden opportunity to find the man he's always wondered about.
Hollis's mom Leigh hasn't been the same since her other mom, Pam, passed away seven years ago. But suddenly, Leigh seems happy—giddy, even—by the thought of reconnecting with Hollis's half-brother Milo. Hollis and Milo were conceived using the same sperm donor. They met once, years ago, before Pam died.
Now Milo has reached out to Hollis to help him find their donor. Along the way, they locate three other donor siblings, and they discover the true meaning of the other F-word: family.
---
Gilmore Girls with magical realism! Dear Reader is an original, poignant modern-day take on Wuthering Heights, as a high school senior searches for her teacher and meets a boy who may just be Heathcliff come to life
For seventeen-year-old Flannery Fields, the only respite from the plaid-skirted mean girls at Sacred Heart High School at is her beloved teacher Miss Sweeney's AP English class. But when Miss Sweeney doesn't show up to teach Flannery's favorite book, Wuthering Heights, leaving behind her purse, Flannery knows something is wrong.
The police are called, and Flannery gives them everything—except Miss Sweeney's copy of Wuthering Heights. This she holds onto. And good thing she does, because when she opens it, it has somehow transformed into Miss Sweeney's real-time diary. It seems Miss Sweeney is in New York City—and she's in trouble.
So Flannery does something very unFlannery-like: she skips school and sets out for Manhattan, with the book as her guide. But as soon as she arrives, she meets a boy named Heath. Heath is British, on a gap year, incredibly smart—yet he's never heard of Albert Einstein or Anne Frank. In fact, Flannery can't help thinking that he seems to have stepped from the pages of Brontë's novel. Could it be?
With inimitable wit and heart, Mary O'Connell has crafted a love letter to reading, to the books that make us who we are. Dear Reader, charming and heartbreaking, is a novel about finding your people, on the page in the world.
---
Tęsiniai
"There will be a battle, and you will need to protect your heart."
Kjell of Jeru had always known who he was. He'd never envied his brother or wanted to be king. He was the bastard son of the late King Zoltev and a servant girl, and the ignominy of his birth had never bothered him.
But there is more to a man than his parentage. More to a man than his blade, his size, or his skills, and all that Kjell once knew has shifted and changed. He is no longer simply Kjell of Jeru, a warrior defending the crown. Now he is a healer, one of the Gifted, and a man completely at odds with his power.
Called upon to rid the country of the last vestiges of the Volgar, Kjell stumbles upon a woman who has troubling glimpses of the future and no memory of the past. Armed with his unwanted gift and haunted by regret, Kjell becomes a reluctant savior, beset by old enemies and new expectations. With the woman by his side, Kjell embarks upon a journey where the greatest test may be finding the man she believes him to be.
---
What began with a reimagining of Peter Pan and Wendy now twists into a stunning version of Alice's Adventures in Wonderland and Through the Looking-Glass!
Gwen, Pete, and the others have escaped from Everland. But the safe haven they hoped to find at Alnwick Castle doesn't exist. With the Queen of England on her deathbed, Duchess Alyssa has stepped in to lead, but things have gotten worse as the cure Doc created for the Horologia virus has mutated, accelerating the disease. The only possible solution he can think of is to go back to the virus's origin: an extinct poisonous apple.
Legend has it a tree bearing the apple might be found at the center of a deadly labyrinth hidden deep within Germany. A place that no one in their right mind enters. Leaving Pete in charge of the survivors, Alyssa sets out with only her sword, her wits, and the help of Maddox Hadder, a wild boy who oversees the castle gardens. To get to the center of the maze, she'll be forced to battle monsters more terrifying than her darkest nightmares.
But can anyone truly survive the madness of the maze? And what if there's no apple to be found there?
---
Informacija yra paimta iš Goodreads.com