Štai ir vėl atėjo antradienis! Kaip jau ir visados, pasižiūrėkime, kokios naujos knygos yra išleidžiamos anglų kalba.
KELI GALIMI BŪDAI ĮSIGYTI ANGLIŠKAS KNYGAS GYVENANT LIETUVOJE:
APSILANKYKITE ANGLIŠKOMIS KNYGOMIS PREKIAUJANČIUOSE KNYGYNUOSE (PVZ.: "HUMANITAS")

UŽSISAKYKITE KNYGAS HTTPS://WWW.BOOKDEPOSITORY.COM . ŠIS ELEKTRONINIS KNYGYNAS SIŪLO LABAI PLATŲ ANGLIŠKŲ KNYGŲ ASORTIMENTĄ IR PRISTATYMAS Į BET KURIĄ ŠALĮ YRA NEMOKAMAS!

NUSIPIRKTI ELEKTRONINES KNYGŲ VERSIJAS ELEKTRONINIUOSE KNYGYNUOSE (PVZ.: AMAZON.COM)
P.S. JEIGU YRA KNYGA, KURIĄ NORĖTUMĖTE, KAD PASIRODYTŲ IR LIETUVOJE, SIŪLOME NEPATINGĖTI IR RAŠYTI LAIŠKUS SU PRAŠYMAIS LEIDYKLOMS 😉
---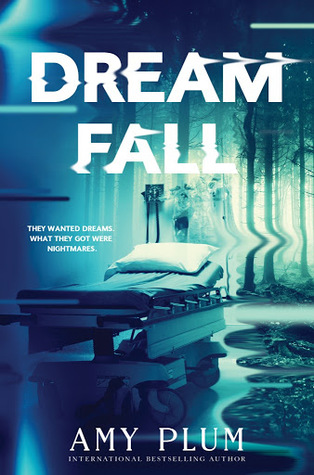 Cata Cordova suffers from such debilitating insomnia that she agreed to take part in an experimental new procedure. She thought things couldn't get any worse…but she was terribly wrong.
Soon after the experiment begins, there's a malfunction with the lab equipment, and Cata and six other teen patients are plunged into a shared dreamworld with no memory of how they got there. Even worse, they come to the chilling realization that they are trapped in a place where their worst nightmares have come to life. Hunted by creatures from their darkest imaginations and tormented by secrets they'd rather keep buried, Cata and the others will be forced to band together to face their biggest fears. And if they can't find a way to defeat their dreams, they will never wake up.
---
Lara Jean's letter-writing days aren't over in this surprise follow-up to the New York Times bestselling To All the Boys I've Loved Before and P.S. I Still Love You.
Lara Jean is having the best senior year a girl could ever hope for. She is head over heels in love with her boyfriend, Peter; her dad's finally getting remarried to their next door neighbor, Ms. Rothschild; and Margot's coming home for the summer just in time for the wedding.
But change is looming on the horizon. And while Lara Jean is having fun and keeping busy helping plan her father's wedding, she can't ignore the big life decisions she has to make. Most pressingly, where she wants to go to college and what that means for her relationship with Peter. She watched her sister Margot go through these growing pains. Now Lara Jean's the one who'll be graduating high school and leaving for college and leaving her family—and possibly the boy she loves—behind.
When your heart and your head are saying two different things, which one should you listen to?
---
All seventeen year-old Grace Glasser wants is her own life. A normal life in which she sleeps in the same bed for longer than three months and doesn't have to scrounge for spare change to make sure the electric bill is paid. Emotionally trapped by her unreliable mother, Maggie, and the tiny cape on which she lives, she focuses on her best friend, her upcoming audition for a top music school in New York, and surviving Maggie's latest boyfriend—who happens to be Grace's own ex-boyfriend's father.
Her attempts to lay low until she graduates are disrupted when she meets Eva, a girl with her own share of ghosts she's trying to outrun. Grief-stricken and lonely, Eva pulls Grace into midnight adventures and feelings Grace never planned on. When Eva tells Grace she likes girls, both of their worlds open up. But, united by loss, Eva also shares a connection with Maggie. As Grace's mother spirals downward, both girls must figure out how to love and how to move on.
---
Today, he's a high school dropout with no future.
Tomorrow, he's a soldier in World War II.
Kale Jackson has spent years trying to control his time-traveling ability but hasn't had much luck. One day he lives in 1945, fighting in the war as a sharpshooter and helplessly watching soldiers—friends—die. Then the next day, he's back in the present, where WWII has bled into his modern life in the form of PTSD, straining his relationship with his father and the few friends he has left. Every day it becomes harder to hide his battle wounds, both physical and mental, from the past.
When the ex-girl-next-door, Harper, moves back to town, thoughts of what could be if only he had a normal life begin to haunt him. Harper reminds him of the person he was before the PTSD, which helps anchor him to the present. With practice, maybe Kale could remain in the present permanently and never step foot on a battlefield again. Maybe he can have the normal life he craves.
But then Harper finds Kale's name in a historical article—and he's listed as a casualty of the war. Kale knows now that he must learn to control his time-traveling ability to save himself and his chance at a life with Harper. Otherwise, he'll be killed in a time where he doesn't belong by a bullet that was never meant for him.
---
Anise Sawyer plans to spend every minute of summer with her friends: surfing, chowing down on fish tacos drizzled with wasabi balsamic vinegar, and throwing bonfires that blaze until dawn. But when a serious car wreck leaves her aunt, a single mother of three, with two broken legs, it forces Anise to say goodbye for the first time to Santa Cruz, the waves, her friends, and even a kindling romance, and fly with her dad to Nebraska for the entire summer. Living in Nebraska isn't easy. Anise spends her days caring for her three younger cousins in the childhood home of her runaway mom, a wild figure who's been flickering in and out of her life since birth, appearing for weeks at a time and then disappearing again for months, or even years, without a word.
Complicating matters is Lincoln, a one-armed, charismatic skater who pushes Anise to trade her surfboard for a skateboard. As Anise draws closer to Lincoln and takes on the full burden and joy of her cousins, she loses touch with her friends back home – leading her to one terrifying question: will she turn out just like her mom and spend her life leaving behind the ones she loves.
---
It's the start of Jordan Sun's junior year at the Kensington-Blaine Boarding School for the Performing Arts. Unfortunately, she's an Alto 2, which—in the musical theatre world—is sort of like being a vulture in the wild: She has a spot in the ecosystem, but nobody's falling over themselves to express their appreciation. So it's no surprise when she gets shut out of the fall musical for the third year straight.
Then the school gets a mass email: A spot has opened up in the Sharpshooters, Kensington's elite a cappella octet. Worshiped … revered … all male. Desperate to prove herself, Jordan auditions in her most convincing drag, and it turns out that Jordan Sun, Tenor 1, is exactly what the Sharps are looking for.
---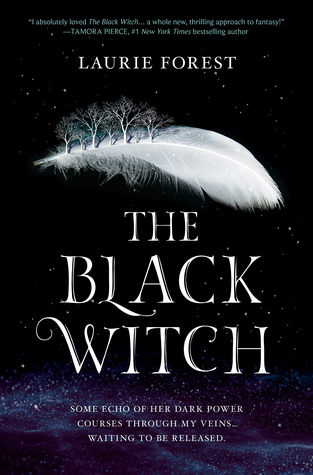 A new Black Witch will rise…her powers vast beyond imagining.
Elloren Gardner is the granddaughter of the last prophesied Black Witch, Carnissa Gardner, who drove back the enemy forces and saved the Gardnerian people during the Realm War. But while she is the absolute spitting image of her famous grandmother, Elloren is utterly devoid of power in a society that prizes magical ability above all else.
When she is granted the opportunity to pursue her lifelong dream of becoming an apothecary, Elloren joins her brothers at the prestigious Verpax University to embrace a destiny of her own, free from the shadow of her grandmother's legacy. But she soon realizes that the university, which admits all manner of people—including the fire-wielding, winged Icarals, the sworn enemies of all Gardnerians—is a treacherous place for the granddaughter of the Black Witch.
As evil looms on the horizon and the pressure to live up to her heritage builds, everything Elloren thought she knew will be challenged and torn away. Her best hope of survival may be among the most unlikely band of misfits…if only she can find the courage to trust those she's been taught to hate and fear.
---
Alice doesn't believe in luck—at least, not the good kind. But she does believe in love, and for some time now, she's been pining for her best friend, Teddy. On his eighteenth birthday—just when it seems they might be on the brink of something—she buys him a lottery ticket on a lark. To their astonishment, he wins $140 million, and in an instant, everything changes.
At first, it seems like a dream come true, especially since the two of them are no strangers to misfortune. As a kid, Alice won the worst kind of lottery possible when her parents died just over a year apart from each other. And Teddy's father abandoned his family not long after that, leaving them to grapple with his gambling debts. Through it all, Teddy and Alice have leaned on each other. But now, as they negotiate the ripple effects of Teddy's newfound wealth, a gulf opens between them. And soon, the money starts to feel like more of a curse than a windfall.
As they try to find their way back to each other, Alice learns more about herself than she ever could have imagined . . . and about the unexpected ways in which luck and love sometimes intersect.
---
---
TĘSINIAI
The legions are about to be unleashed, and no human, rogue dragon or former dragon slayer can stand against the coming horde. Book 4 of 5 in The Talon Saga from New York Times bestselling author Julie Kagawa.
Dragon hatchling Ember Hill was never prepared to find love at all–dragons do not suffer human emotions–let alone the love of a human and a former dragonslayer, at that. With ex-soldier Garret dying at her feet after sacrificing his freedom and his life to expose the deepest of betrayals, Ember knows only that nothing she was taught by dragon organization Talon is true. About humans, about rogue dragons, about herself and what she's capable of doing and feeling.
In the face of great loss, Ember vows to stand with rogue dragon Riley against the dragon-slaying Order of St. George and her own twin brother Dante–the heir apparent to all of Talon, and the boy who will soon unleash the greatest threat and terror dragonkind has ever known.
Talon is poised to take over the world, and the abominations they have created will soon take to the skies, darkening the world with the promise of blood and death to those who refuse to yield.
---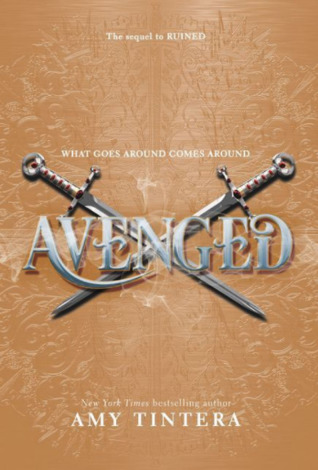 In the sequel to Ruined, the romance of The Selection and the epic stakes of Red Queen come together in a story of revenge, adventure, and unexpected love.
Emelina Flores has come home to Ruina. After rescuing her sister Olivia from imprisonment in rival kingdom Lera, Em and Olivia together vow to rebuild Ruina to its former glory.
But their fight has only begun. Olivia is determined to destroy everyone who acts against Ruina, but Em isn't as sure. Ever since Em posed as Prince Casimir's betrothed in Lera, she's started to see another side to this war. And now that Cas has taken the throne, Em believes a truce is within reach. But Olivia suspects that Em's romantic feelings for Cas are just coloring her judgement.
Em is determined to bring peace to her home. But when winning the war could mean betraying her family, Em faces an impossible choice between loyalty and love. Em must stay one step ahead of her enemies—and her blood—before she's the next victim in this battle for sovereignty.
---
New York Times bestselling author Kimberly McCreight raises the stakes in the second book of the heart-pounding Outliers trilogy, a uniquely speculative story about secrets, betrayal, and a world where one small group of people are blessed—or cursed—with an incredible power.
Wylie may have escaped the camp in Maine, but she is far from safe. The best way for her to protect herself is to understand her ability, fast. But after spending a lifetime trying to ignore her own feelings, giving in to her ability to read other peoples' emotions is as difficult as it is dangerous.
And Wylie isn't the only one at risk. Ever since they returned home, Jasper has been spiraling, wracked with guilt over what happened to Cassie. After all they've been through together, Wylie and Jasper would do anything for each other, but she doesn't know if their bond is strong enough to overcome demons from the past.
It is amid this uncertainty and fear that Wylie finds herself confronted with a choice. She was willing to do whatever it took to help Cassie, but is she prepared to go to the same extremes to help complete strangers . . . even if they are just like her?
---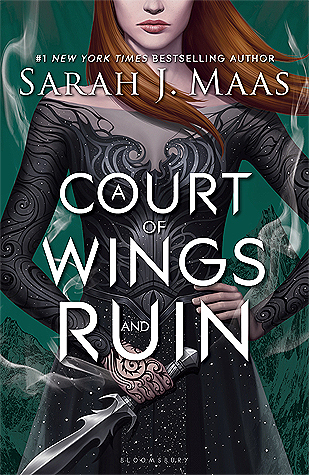 Looming war threatens all Feyre holds dear in the third volume of the #1 New York Times bestselling A Court of Thorns and Roses series.
Feyre has returned to the Spring Court, determined to gather information on Tamlin's maneuverings and the invading king threatening to bring Prythian to its knees. But to do so she must play a deadly game of deceit-and one slip may spell doom not only for Feyre, but for her world as well.
As war bears down upon them all, Feyre must decide who to trust amongst the dazzling and lethal High Lords-and hunt for allies in unexpected places.
In this thrilling third book in the #1 New York Times bestselling series from Sarah J. Maas, the earth will be painted red as mighty armies grapple for power over the one thing that could destroy them all.
---
Informacija paimta iš Goodreads.com