Nauja savaitė, ir naujas įrašas, kuris jums leis akies krašteliu dirstelėti, kokios šiuo metu knygos jaunimui yra išleidžiamas už Atlanto anglų kalba. Ar esate pasiruošę atskleisti šią paslaptį? Jeigu taip, tai ko dar laukiate? 😉
KELI GALIMI BŪDAI ĮSIGYTI ANGLIŠKAS KNYGAS GYVENANT LIETUVOJE:
APSILANKYKITE ANGLIŠKOMIS KNYGOMIS PREKIAUJANČIUOSE KNYGYNUOSE (PVZ.: "HUMANITAS")

UŽSISAKYKITE KNYGAS HTTPS://WWW.BOOKDEPOSITORY.COM . ŠIS ELEKTRONINIS KNYGYNAS SIŪLO LABAI PLATŲ ANGLIŠKŲ KNYGŲ ASORTIMENTĄ IR PRISTATYMAS Į BET KURIĄ ŠALĮ YRA NEMOKAMAS!

NUSIPIRKTI ELEKTRONINES KNYGŲ VERSIJAS ELEKTRONINIUOSE KNYGYNUOSE (PVZ.: AMAZON.COM)
P.S. JEIGU YRA KNYGA, KURIĄ NORĖTUMĖTE, KAD PASIRODYTŲ IR LIETUVOJE, SIŪLOME NEPATINGĖTI IR RAŠYTI LAIŠKUS SU PRAŠYMAIS LEIDYKLOMS 😉
---
---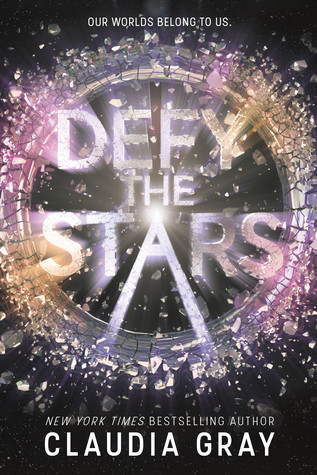 Noemi Vidal is a teen soldier from the planet Genesis, once a colony of Earth that's now at war for its independence. The humans of Genesis have fought Earth's robotic "mech" armies for decades with no end in sight.
After a surprise attack, Noemi finds herself stranded in space on an abandoned ship where she meets Abel, the most sophisticated mech prototype ever made. One who should be her enemy. But Abel's programming forces him to obey Noemi as his commander, which means he has to help her save Genesis–even though her plan to win the war will kill him.
Together they embark on a daring voyage through the galaxy. Before long, Noemi begins to realize Abel may be more than a machine, and, for his part, Abel's devotion to Noemi is no longer just a matter of programming.
---
 Gem & Dixie is the new novel from renowned young adult author and National Book Award finalist Sara Zarr—a deep, nuanced, and gorgeously written story about the complex relationship between two sisters from a broken home.
Gem has never known what it is to have security. She's never known an adult she can truly rely on. But the one constant in her life has been Dixie. Gem grew up taking care of her sister when no one else could: not their mother, whose issues make it hard for her to keep food on the table; and definitely not their father, whose intermittent presence is the only thing worse than his frequent absence. Even as Gem and Dixie have grown apart, they've always had each other.
When their dad returns for the first time in years and tries to insert himself back into their lives, Gem finds herself with an unexpected opportunity: three days with Dixie, on their own in Seattle and beyond. But this short trip soon becomes something more, as Gem discovers that to save herself, she may have to sever the one bond she's tried so hard to keep.
National Book Award finalist Sara Zarr has written her most personal and affecting book yet—an unforgettable story of breaking apart and of coming together again.
---
Shortly after 17-year-old Maren Hamilton is orphaned and sent to live with grandparents she's never met in Scotland, she receives an encrypted journal from her dead mother that makes her and everyone around her a target. It confirms that her parents were employed by a secret, international organization that's now intent on recruiting her. As Maren works to unravel the clues left behind by her mother, a murderous madness sweeps through the local population, terrorizing her small town. Maren must decide if she'll continue her parents' fight or stay behind to save her friends.
With the help of Gavin, an otherworldly mercenary she's not supposed to fall in love with, and Graham, a charming aristocrat who is entranced with her, Maren races against the clock and around the country from palatial estates with twisted labyrinths to famous cathedrals with booby-trapped subterranean crypts to stay ahead of the enemy and find a cure. Along the way, she discovers the great truth of love: that laying down your life for another isn't as hard as watching them sacrifice everything for you.
---
Meg Haston's romantic and thrilling new YA novel explores a star-crossed high school relationship in a tale rife with deeply buried secrets and shocking revelations.
Bridge and Wil have been entangled in each other's lives for years. Under the white-hot Florida sun, they went from kids daring each other to swim past the breakers to teenagers stealing kisses between classes. But when Bridge betrayed Wil during their junior year, she shattered his heart and their relationship along with it.
Then Wil's family suffers a violent loss, and Bridge rushes back to Wil's side. As they struggle to heal old wounds and start falling for each other all over again, Bridge and Wil discover just how much has changed in the past year. As the fierce current of tragedy threatens to pull them under, they must learn how to swim on their own—or risk drowning together.
---
Steph Bowe is back. Night Swimming is a love story with a twist, and a whole lot of heart.
Imagine being the only two seventeen-year-olds in a small town. That's life for Kirby Arrow—named after the most dissenting judge in Australia's history—and her best friend Clancy Lee, would-be musical star.
Clancy wants nothing more than to leave town and head for the big smoke, but Kirby is worried: her family has a history of leaving. She hasn't heard from her father since he left when she was a baby. Shouldn't she stay to help her mother with the goat's-milk soap-making business, look after her grandfather who suffers from dementia, be an apprentice carpenter to old Mr Pool? And how could she leave her pet goat, Stanley, her dog Maude, and her cat Marianne?
But two things happen that change everything for Kirby. She finds an article in the newspaper about her father, and Iris arrives in town. Iris is beautiful, wears crazy clothes, plays the mandolin, and seems perfect, really, thinks Kirby. Clancy has his heart set on winning over Iris. Trouble is Kirby is also falling in love with Iris…
---
This is not a story of sugar and spice and everything nice.
When Nina Faye was fourteen, her mother told her there was no such thing as unconditional love. Nina believed her. Now Nina is sixteen. And she'll do anything for the boy she loves, just to prove she's worthy of him. But when he breaks up with her, Nina is lost. What is she if not a girlfriend? What is she made of?
Broken-hearted, Nina tries to figure out what the conditions of love are. She's been volunteering at a high-kill animal shelter where she realizes that for dogs waiting to be adopted, love comes only to those with youth, symmetry, and quietness. She also ruminates on the strange, dark time her mother took her to Italy to see statues of saints who endured unspeakable torture because of their unquestioning devotion to the divine. Is this what love is?
---
In this delightfully charming teen spin on You've Got Mail, the one guy Bailey Rydell can't stand is actually the boy of her dreams—she just doesn't know it yet.
Classic movie buff Bailey "Mink" Rydell has spent months crushing on a witty film geek she only knows online by "Alex." Two coasts separate the teens until Bailey moves in with her dad, who lives in the same California surfing town as her online crush.
Faced with doubts (what if he's a creep in real life—or worse?), Bailey doesn't tell Alex she's moved to his hometown. Or that she's landed a job at the local tourist-trap museum. Or that she's being heckled daily by the irritatingly hot museum security guard, Porter Roth—a.k.a. her new arch-nemesis. But life is whole lot messier than the movies, especially when Bailey discovers that tricky fine line between hate, love, and whatever-it-is she's starting to feel for Porter.
And as the summer months go by, Bailey must choose whether to cling to a dreamy online fantasy in Alex or take a risk on an imperfect reality with Porter. The choice is both simpler and more complicated than she realizes, because Porter Roth is hiding a secret of his own: Porter is Alex… Approximately.
---
Juliet Young always writes letters to her mother, a world-traveling photojournalist. Even after her mother's death, she leaves letters at her grave. It's the only way Juliet can cope.
Declan Murphy isn't the sort of guy you want to cross. In the midst of his court-ordered community service at the local cemetery, he's trying to escape the demons of his past.
When Declan reads a haunting letter left beside a grave, he can't resist writing back. Soon, he's opening up to a perfect stranger, and their connection is immediate. But neither Declan nor Juliet knows that they're not actually strangers. When life at school interferes with their secret life of letters, sparks will fly as Juliet and Declan discover truths that might tear them apart.
---
Quinn Cutler is sixteen and the daughter of a high-profile Brooklyn politician. She's also pregnant, a crisis made infinitely more shocking by the fact that she has no memory of ever having sex. Before Quinn can solve this deeply troubling mystery, her story becomes public. Rumors spread, jeopardizing her reputation, her relationship with a boyfriend she adores, and her father's campaign for Congress. Religious fanatics gather at the Cutlers' home, believing Quinn is a virgin, pregnant with the next messiah. Quinn's desperate search for answers uncovers lies and family secrets—strange, possibly supernatural ones. Might she, in fact, be a virgin?
---
This heartbreaking, humorous novel is about three teens whose lives intersect in ways they never expected.
Reggie Mason is all too familiar with "the Three Stages of Depression." She believes she's unlocked the secret to keeping herself safe: Nobody can hurt you if you never let them in.
Reggie encounters an unexpected challenge to her misanthropy: a Twizzler-chomping, indie film-making narcissist named Snake. Snake's presence, while reassuring, is not exactly stable—especially since his ex-girlfriend is seven months pregnant. As Reggie falls for Snake, she must decide whether it's time to rewrite the rules that have defined her.
---
Breathe, Taylor.
Taylor Clay's family isn't exactly perfect. They may look the part with the nice, big house and her dad's fancy job, but that's what's tearing them apart. That, and her dad's sudden recurring drinking problem.
Though her family is close to falling apart, she never wished for something like this to happen. She never wished for her father to drive off a bridge. Especially not while they were on vacation; especially not when her and her mom were in the car with him at the time.
Breathe.
She's devastated after the fact. And it isn't helping that the papers are gossiping about how the pristine lawyer could have driven off the bridge on purpose. And just when she thinks nothing could possibly make things worse, she realizes she's left alone with no relatives to care for her.
So she's alone. Her parents are dead. And she's stuck in the country her family was visiting for their vacation. She's alone in Paris.
Just breathe.
Then Nathan walks into the picture. Funny, snarky, persistent, and sometimes, just flat out rude, he annoys Taylor to no end. He won't leave her alone, but Taylor doesn't know whether or not she should push him away.
---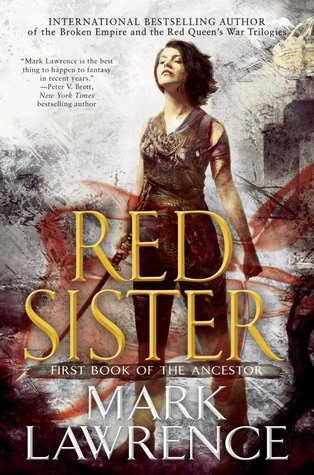 I was born for killing – the gods made me to ruin.
At the Convent of Sweet Mercy young girls are raised to be killers. In a few the old bloods show, gifting talents rarely seen since the tribes beached their ships on Abeth. Sweet Mercy hones its novices' skills to deadly effect: it takes ten years to educate a Red Sister in the ways of blade and fist.
But even the mistresses of sword and shadow don't truly understand what they have purchased when Nona Grey is brought to their halls as a bloodstained child of eight, falsely accused of murder: guilty of worse.
Stolen from the shadow of the noose, Nona is sought by powerful enemies, and for good reason. Despite the security and isolation of the convent her secret and violent past will find her out. Beneath a dying sun that shines upon a crumbling empire, Nona Grey must come to terms with her demons and learn to become a deadly assassin if she is to survive…
---
---
TĘSINIAI:
Alyssa ana'Raisa is the reluctant princess heir to the Gray Wolf throne of Fells, a queendom embroiled in a seemingly endless war. Hardened by too many losses, Lyss is more comfortable striking with a sword than maneuvering at court. After a brush with death, she goes on the offensive, meaning to end the war that has raged her whole life. If her gamble doesn't pay off, she could lose her queendom before she even ascends to the throne.
Across enemy lines in Arden, young rising star Captain Halston Matelon has been fighting for his king since he was a lýtling. Lately, though, he finds himself sent on ever more dangerous assignments. Between the terrifying rumors of witches and wolfish warriors to the north and his cruel king at home, Hal is caught in an impossible game of life and death.
Set in the world of the acclaimed Seven Realms series, this is a thrilling story of the unfathomable costs of war, the allure of dark magic, and two principled and conflicted characters, drawn together despite everything they stand to lose.
---
While traveling to Fren, Allyssa and Odar are hijacked by a ruthless assassin who divulges a stunning secret that changes everything.
Trying to come to terms with this newfound revelation, Allyssa is taken to Russek and delivered into the hands of a malicious and twisted royal family. She finds herself an unwilling pawn in a risky political game that will either end with her death or the annihilation of her beloved kingdom. Unsure of where the lies end and the truth begins, she must survive the brutal family and escape the fortified castle, all the while coming to grips with her feelings for Odar.
In a kingdom filled with darkness, Allyssa enters a game where one wrong move means death, secrets hide around each corner, and it will take every ounce of cunning she has to survive.
---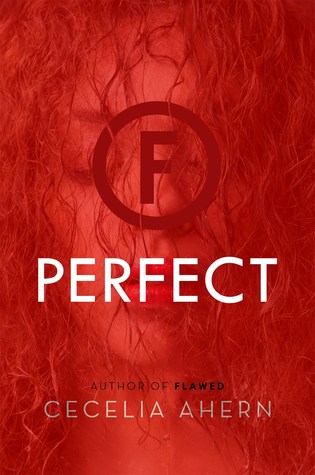 Celestine North lives in a society that demands perfection. After she was branded Flawed by a morality court, Celestine's life has completely fractured–all her freedoms gone.
Since Judge Crevan has declared her the number one threat to the public, she has been a ghost, on the run with Carrick–the only person she can trust.
But Celestine has a secret–one that could bring the entire Flawed system crumbling to the ground. A secret that has already caused countless people to go missing.
Judge Crevan is gaining the upper hand, and time is running out for Celestine. With tensions building, Celestine must make a choice: save just herself or to risk her life to save all Flawed people.
And, most important of all, can she prove that to be human in itself is to be Flawed?
---
"I swear by the stars that you and the others slain tonight will be the first of many. Of that you have my word."
With Aven Dalmarta now hiding in the shadows of Meya, Alex is desperate to save Jordan and keep the Rebel Prince from taking more lives.
Training day and night to master the enhanced immortal blood in her veins, Alex undertakes a dangerous Meyarin warrior trial that separates her from those she loves and leaves her stranded in a place where nothing is as it should be.
As friends become enemies and enemies become friends, Alex must decide who to trust as powerful new allies—and adversaries—push her towards a future of either light… or darkness.
One way or another, the world will change…
---
---
INFORMACIJA YRA PAIMTA IŠ GOODREADS.COM