Nauja savaitė, ir naujas įrašas, kuris jums leis akies krašteliu dirstelėti, kokios šiuo metu knygos jaunimui yra išleidžiamas už Atlanto anglų kalba. Ar esate pasiruošę atskleisti šią paslaptį? Jeigu taip, tai ko dar laukiate? 😉
KELI GALIMI BŪDAI ĮSIGYTI ANGLIŠKAS KNYGAS GYVENANT LIETUVOJE:
APSILANKYKITE ANGLIŠKOMIS KNYGOMIS PREKIAUJANČIUOSE KNYGYNUOSE (PVZ.: "HUMANITAS")

UŽSISAKYKITE KNYGAS HTTPS://WWW.BOOKDEPOSITORY.COM . ŠIS ELEKTRONINIS KNYGYNAS SIŪLO LABAI PLATŲ ANGLIŠKŲ KNYGŲ ASORTIMENTĄ IR PRISTATYMAS Į BET KURIĄ ŠALĮ YRA NEMOKAMAS!

NUSIPIRKTI ELEKTRONINES KNYGŲ VERSIJAS ELEKTRONINIUOSE KNYGYNUOSE (PVZ.: AMAZON.COM)
P.S. JEIGU YRA KNYGA, KURIĄ NORĖTUMĖTE, KAD PASIRODYTŲ IR LIETUVOJE, SIŪLOME NEPATINGĖTI IR RAŠYTI LAIŠKUS SU PRAŠYMAIS LEIDYKLOMS 😉
---
Išleidimo data: kovo 28 d.
A new epic fantasy by National Book Award finalist and New York Times bestselling author Laini Taylor of the Daughter of Smoke & Bone trilogy.
The dream chooses the dreamer, not the other way around— and Lazlo Strange, war orphan and junior librarian, has always feared that his dream chose poorly. Since he was five years old he's been obsessed with the mythic lost city of Weep, but it would take someone bolder than he to cross half the world in search of it. Then a stunning opportunity presents itself, in the person of a hero called the Godslayer and a band of legendary warriors, and he has to seize his chance to lose his dream forever.
What happened in Weep two hundred years ago to cut it off from the rest of the world? What exactly did the Godslayer slay that went by the name of god? And what is the mysterious problem he now seeks help in solving?
The answers await in Weep, but so do more mysteries—including the blue-skinned goddess who appears in Lazlo's dreams. How did he dream her before he knew she existed? and if all the gods are dead, why does she seem so real?
In this sweeping and breathtaking new novel by National Book Award finalist Laini Taylor, author of the New York Timesbestselling Daughter of Smoke & Bone trilogy, the shadow of the past is as real as the ghosts who haunt the citadel of murdered gods. Fall into a mythical world of dread and wonder, moths and nightmares, love and carnage.
Welcome to Weep.
---
Išleidimo data: kovo 28 d.
The thrilling first book in a YA fantasy trilogy for fans of Red Queen. In a world where social prestige derives from a trifecta of blood, money, and magic, one girl has the ability to break the spell that holds the social order in place.
Sixteen-year-old Anna Arden is barred from society by a defect of blood. Though her family is part of the Luminate, powerful users of magic, she is Barren, unable to perform the simplest spells. Anna would do anything to belong. But her fate takes another course when, after inadvertently breaking her sister's debutante spell—an important chance for a highborn young woman to show her prowess with magic—Anna finds herself exiled to her family's once powerful but now crumbling native Hungary.
Her life might well be over.
In Hungary, Anna discovers that nothing is quite as it seems. Not the people around her, from her aloof cousin Noémi to the fierce and handsome Romani Gábor. Not the society she's known all her life, for discontent with the Luminate is sweeping the land. And not her lack of magic. Isolated from the only world she cares about, Anna still can't seem to stop herself from breaking spells.
As rebellion spreads across the region, Anna's unique ability becomes the catalyst everyone is seeking. In the company of nobles, revolutionaries, and Romanies, Anna must choose: deny her unique power and cling to the life she's always wanted, or embrace her ability and change that world forever.
---
Išleidimo data: kovo 28 d.
A decadent spring break getaway on an exotic beach becomes a terrifying survival story when six Miami teens are kidnapped and ransomed.
Maddie is beyond done with her cousin Genesis's entitled and shallow entourage. Genesis is so over Miami's predictable social scene with its velvet ropes, petty power plays, and backstabbing boyfriends.
While Maddie craves family time for spring break, Genesis seeks novelty—like a last-minute getaway to an untouched beach in Colombia. And when Genesis wants something, it happens.
But paradise has its price. Dragged from their tents under the cover of dark, Genesis, Maddie, and their friends are kidnapped and held for ransom deep inside the jungle—with no diva left behind. It all feels so random to everyone except Genesis. She knows they were targeted for a reason. And that reason is her.
Now, as the hours count down, only one thing's for certain: If the Miami hostages can't set aside their personal problems, no one will make it out alive.
---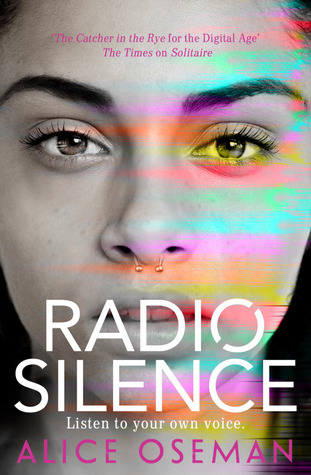 Išleidimo data: kovo 28 d.
What if everything you set yourself up to be was wrong?
Frances has always been a study machine with one goal, elite university. Nothing will stand in her way; not friends, not a guilty secret – not even the person she is on the inside.
But when Frances meets Aled, the shy genius behind her favourite podcast, she discovers a new freedom. He unlocks the door to Real Frances and for the first time she experiences true friendship, unafraid to be herself. Then the podcast goes viral and the fragile trust between them is broken.
Caught between who she was and who she longs to be, Frances' dreams come crashing down. Suffocating with guilt, she knows that she has to confront her past…
She has to confess why Carys disappeared…
Meanwhile at uni, Aled is alone, fighting even darker secrets.
It's only by facing up to your fears that you can overcome them. And it's only by being your true self that you can find happiness.
Frances is going to need every bit of courage she has.
---
Tęsiniai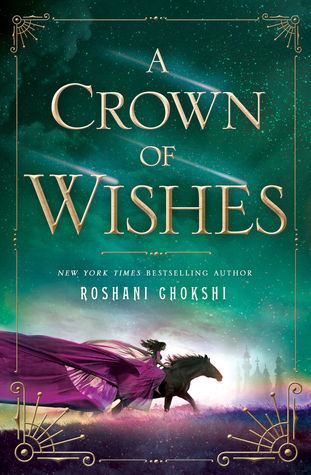 Išleidimo data: kovo 28 d.
Gauri, the princess of Bharata, has been taken as a prisoner of war by her kingdom's enemies. Faced with a future of exile and scorn, Gauri has nothing left to lose. Hope unexpectedly comes in the form of Vikram, the cunning prince of a neighboring land and her sworn enemy kingdom. Unsatisfied with becoming a mere puppet king, Vikram offers Gauri a chance to win back her kingdom in exchange for her battle prowess. Together, they'll have to set aside their differences and team up to win the Tournament of Wishes—a competition held in a mythical city where the Lord of Wealth promises a wish to the victor.
Reaching the tournament is just the beginning. Once they arrive, danger takes on new shapes: poisonous courtesans and mischievous story birds, a feast of fears and twisted fairy revels.
Every which way they turn new trials will test their wit and strength. But what Gauri and Vikram will soon discover is that there's nothing more dangerous than what they most desire.
---
Išleidimo data: kovo 28 d.
In the companion to Openly Straight, Ben confronts pressure at school, repression at home, and his passion for two very different people in figuring out what it takes to be Honestly Ben.
Ben Carver is back to normal. He's working steadily in his classes at the Natick School. He just got elected captain of the baseball team. He's even won a full scholarship to college, if he can keep up his grades. All that foolishness with Rafe Goldberg the past semester is in the past.
Except . . .
There's Hannah, the gorgeous girl from the neighboring school, who attracts him and distracts him. There's his mother, whose quiet unhappiness Ben is noticing for the first time. School is harder, the pressure higher, the scholarship almost slipping away. And there's Rafe, funny, kind, dating someone else . . . and maybe the real normal that Ben needs.
---
Išleidimo data: kovo 28 d.
Skylar Cruz has been betrayed by everyone she trusted. Perhaps worst of all, she and her friends have failed to stop her sister, and now the Body Market is open for business.
Skylar is through being a pawn in everyone else's game. She may be the only one who can stop what her family started. And she must do it before everyone in the App World runs out of time.
In the tradition of M. T. Anderson's Feed and Scott Westerfeld's Uglies, The Body Market is the next thrilling installment in this gripping and timely sci-fi series for teens.