Nauja savaitė, ir vėl naujas įrašas, kuris jums vėl leis akies krašteliu dirstelėti, kokios šiuo metu knygos jaunimui yra išleidžiamas už Atlanto anglų kalba. Ar esate pasiruošę sužinoti apie naujas knygas anglų kalba? Jeigu taip, tai ko dar laukiate? 😉
KELI GALIMI BŪDAI ĮSIGYTI ANGLIŠKAS KNYGAS GYVENANT LIETUVOJE:
APSILANKYKITE ANGLIŠKOMIS KNYGOMIS PREKIAUJANČIUOSE KNYGYNUOSE (PVZ.: "HUMANITAS")

UŽSISAKYKITE KNYGAS HTTPS://WWW.BOOKDEPOSITORY.COM . ŠIS ELEKTRONINIS KNYGYNAS SIŪLO LABAI PLATŲ ANGLIŠKŲ KNYGŲ ASORTIMENTĄ IR PRISTATYMAS Į BET KURIĄ ŠALĮ YRA NEMOKAMAS!

NUSIPIRKTI ELEKTRONINES KNYGŲ VERSIJAS ELEKTRONINIUOSE KNYGYNUOSE (PVZ.: AMAZON.COM)
P.S. JEIGU YRA KNYGA, KURIĄ NORĖTUMĖTE, KAD PASIRODYTŲ IR LIETUVOJE, SIŪLOME NEPATINGĖTI IR RAŠYTI LAIŠKUS SU PRAŠYMAIS LEIDYKLOMS 😉
---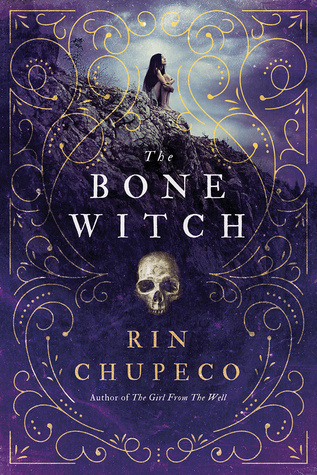 Išleidimo data: kovo 7 d.
The beast raged; it punctured the air with its spite. But the girl was fiercer.
Tea is different from the other witches in her family. Her gift for necromancy makes her a bone witch, who are feared and ostracized in the kingdom. For theirs is a powerful, elemental magic that can reach beyond the boundaries of the living—and of the human.
Great power comes at a price, forcing Tea to leave her homeland to train under the guidance of an older, wiser bone witch. There, Tea puts all of her energy into becoming an asha, learning to control her elemental magic and those beasts who will submit by no other force. And Tea must be strong—stronger than she even believes possible. Because war is brewing in the eight kingdoms, war that will threaten the sovereignty of her homeland…and threaten the very survival of those she loves.
---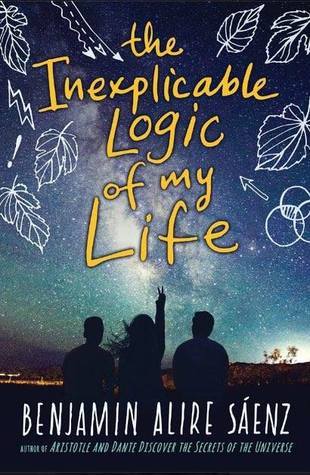 Išleidimo data: kovo 7 d.
From the multi-award-winning author of Aristotle and Dante Discover the Secrets of the Universe comes a gorgeous new story about love, identity, and families lost and found.
Sal used to know his place with his adoptive gay father, their loving Mexican-American family, and his best friend, Samantha. But it's senior year, and suddenly Sal is throwing punches, questioning everything, and realizing he no longer knows himself. If Sal's not who he thought he was, who is he?
This humor-infused, warmly humane look at universal questions of belonging is a triumph.
---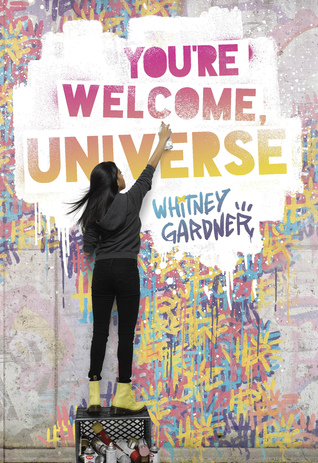 Išleidimo data: kovo 7 d.
A vibrant, edgy, fresh new YA voice for fans of More Happy Than Not and Simon vs. the Homo Sapiens Agenda, packed with interior graffiti.
When Julia finds a slur about her best friend scrawled across the back of the Kingston School for the Deaf, she covers it up with a beautiful (albeit illegal) graffiti mural.
Her supposed best friend snitches, the principal expels her, and her two mothers set Julia up with a one-way ticket to a "mainstream" school in the suburbs, where she's treated like an outcast as the only deaf student. The last thing she has left is her art, and not even Banksy himself could convince her to give that up.
Out in the 'burbs, Julia paints anywhere she can, eager to claim some turf of her own. But Julia soon learns that she might not be the only vandal in town. Someone is adding to her tags, making them better, showing off—and showing Julia up in the process. She expected her art might get painted over by cops. But she never imagined getting dragged into a full-blown graffiti war.
Told with wit and grit by debut author Whitney Gardner, who also provides gorgeous interior illustrations of Julia's graffiti tags, You're Welcome, Universe introduces audiences to a one-of-a-kind protagonist who is unabashedly herself no matter what life throws in her way.
---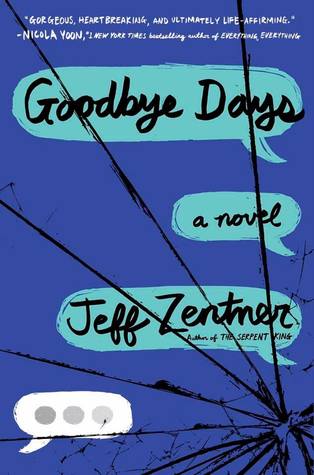 Išleidimo data: kovo 7 d.
Can a text message destroy your life?
Carver Briggs never thought a simple text would cause a fatal crash, killing his three best friends, Mars, Eli, and Blake. Now Carver can't stop blaming himself for the accident and even worse, there could be a criminal investigation into the deaths.
Then Blake's grandmother asks Carver to remember her grandson with a 'goodbye day' together. Carver has his misgivings, but he starts to help the families of his lost friends grieve with their own memorial days, along with Eli's bereaved girlfriend Jesmyn. But not everyone is willing to forgive. Carver's own despair and guilt threatens to pull him under into panic and anxiety as he faces punishment for his terrible mistake. Can the goodbye days really help?
---
Išleidimo data: kovo 7 d. (perleidžiama)
The Elegance of the Hedgehog meets The Perks of Being a Wallflower in this novel celebrating being a little bit odd, finding your people, and the power of music across generations.
For Steffi, going to school every day is an exercise in survival. She's never fit in with any of the other groups at school, and she's viciously teased by the other girls in her class. The only way she can escape is through her music—especially jazz music.
When Steffi hears her favorite jazz song playing through an open window of a retirement home on her walk home from school, she decides to go in and introduce herself.
The old man playing her favorite song is Alvar. When Alvar was a teenager in World War II-era Sweden, he dreamt of being in a real jazz band. Then and now, Alvar's escape is music—especially jazz music.
Through their unconventional but powerful friendship, Steffi realizes that she won't always be lonely in her small town. She can go to the music school in Stockholm. She can be a real musician. And she can be a jitterbug, just like Alvar.
But how can Steffi convince her parents to let her go to Stockholm to audition? And how is it that Steffi's school, the retirement home, her music, and even her worst bully are somehow connected to Alvar and his story? Because as it turns out, everything is, in the end, linked . . .
---
Tęsiniai
 Išleidimo data: kovo 7 d.
The sizzling, un-put-downable sequel to the bestselling Rebel of the Sands!
Mere months ago, gunslinger Amani al'Hiza fled her dead-end hometown on the back of a mythical horse with the mysterious foreigner Jin, seeking only her own freedom. Now she's fighting to liberate the entire desert nation of Miraji from a bloodthirsty sultan who slew his own father to capture the throne.
When Amani finds herself thrust into the epicenter of the regime—the Sultan's palace—she's determined to bring the tyrant down. Desperate to uncover the Sultan's secrets by spying on his court, she tries to forget that Jin disappeared just as she was getting closest to him, and that she's a prisoner of the enemy. But the longer she remains, the more she questions whether the Sultan is really the villain she's been told he is, and who's the real traitor to her sun-bleached, magic-filled homeland.
Forget everything you thought you knew about Miraji, about the rebellion, about djinni and Jin and the Blue-Eyed Bandit. In Traitor to the Throne, the only certainty is that everything will change.
---
 Išleidimo data: kovo 7 d.
Lochlanach has traded the great beast for something far more terrible, a Lashed enemy veiled in beauty, deception, and a vengeance passed down through generations: Rozaria Rocato. And she's offering the hunter Paxton Seabolt power and acceptance he could never receive in his homeland. Pax must decide how far he's willing to go under her tutelage, knowing she is the opponent of Princess Aerity Lochson.
In a land where traditionalists dread change, the Lochlan throne must contend with mysterious foes and traitors, while attempting to keep revolt at bay. As dire circumstances strike the royal family, matters of the castle are left in Aerity's hands. It's time to put aside her fears and grasp the reign, taking actions that have the potential to save or destroy her people.
One hunt has ended, but the pursuit for love and justice continue. In this sequel to The Great Hunt from New York Times bestselling author Wendy Higgins, political intrigue and romance intensify in another thrilling fantasy. Princess Aerity embraces a quest for identity and passion before making the ultimate sacrifice for her kingdom.