Nauja savaitė, ir naujas įrašas, kuris jums leis akies krašteliu dirstelėti, kokios šiuo metu knygos jaunimui yra išleidžiamas už Atlanto anglų kalba. Ar esate pasiruošę atskleisti šią paslaptį? Jeigu taip, tai ko dar laukiate? 😉
KELI GALIMI BŪDAI ĮSIGYTI ANGLIŠKAS KNYGAS GYVENANT LIETUVOJE:
APSILANKYKITE ANGLIŠKOMIS KNYGOMIS PREKIAUJANČIUOSE KNYGYNUOSE (PVZ.: "HUMANITAS")

UŽSISAKYKITE KNYGAS HTTPS://WWW.BOOKDEPOSITORY.COM . ŠIS ELEKTRONINIS KNYGYNAS SIŪLO LABAI PLATŲ ANGLIŠKŲ KNYGŲ ASORTIMENTĄ IR PRISTATYMAS Į BET KURIĄ ŠALĮ YRA NEMOKAMAS!

NUSIPIRKTI ELEKTRONINES KNYGŲ VERSIJAS ELEKTRONINIUOSE KNYGYNUOSE (PVZ.: AMAZON.COM)
P.S. JEIGU YRA KNYGA, KURIĄ NORĖTUMĖTE, KAD PASIRODYTŲ IR LIETUVOJE, SIŪLOME NEPATINGĖTI IR RAŠYTI LAIŠKUS SU PRAŠYMAIS LEIDYKLOMS 😉
---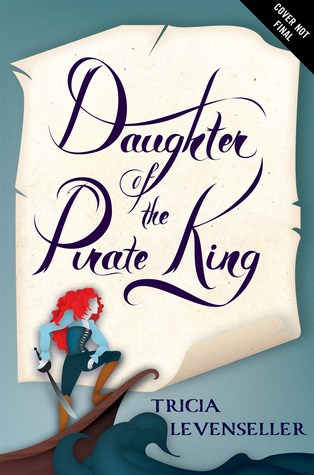 Išleidimo data: vasario 28 d.
A 17-year-old pirate captain intentionally allows herself to get captured by enemy pirates in this thrilling YA adventure.
If you want something done right . . .
When the ruthless pirate king learns of a legendary treasure map hidden on an enemy ship, his daughter, Alosa, knows there's only one pirate for the job—herself. Leaving behind her beloved ship and crew, Alosa deliberately facilitates her own kidnapping to ensure her passage on the ship, confident in her ability to overcome any obstacle. After all, who's going to suspect a seventeen-year-old girl locked in a cell? Then she meets the (surprisingly perceptive and unfairly attractive) first mate, Riden, who is charged with finding out all her secrets. Now it's down to a battle of wits and will . . . . Can Alosa find the map and escape before Riden figures out her plan?
Debut author Tricia Levenseller blends action, adventure, romance, and a little bit of magic into a thrilling YA pirate tale.
---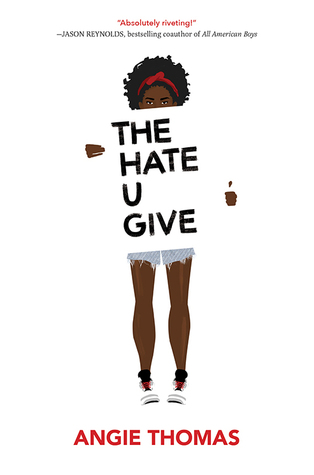 Išleidimo data: vasario 28 d.
Sixteen-year-old Starr lives in two worlds: the poor neighbourhood where she was born and raised and her posh high school in the suburbs. The uneasy balance between them is shattered when Starr is the only witness to the fatal shooting of her unarmed best friend, Khalil, by a police officer.
Now what Starr says could destroy her community. It could also get her killed. Inspired by the Black Lives Matter movement, this is a powerful and gripping YA novel about one girl's struggle for justice.
Movie rights have been sold to Fox, with Amandla Stenberg (The Hunger Games) to star.
---
Išleidimo data: vasario 28 d.
The story of a teen girl's struggle with Avoidant/Restrictive Food Intake Disorder and how love helps her on the road to recovery.
Sixteen-year-old Pea looks normal, but she has a secret: she has Avoidant/Restrictive Food Intake Disorder (ARFID). It is like having a monster inside of her, one that not only dictates what she can eat, but also causes anxiety, depression, and thoughts that she doesn't want to have. When she falls crazy-mad in love with Ben, she hides her disorder from him, pretending that she's fine. At first, everything really does feel like it's getting better with him around, so she stops taking her anxiety and depression medication. And that's when the monster really takes over her life. Just as everything seems lost and hopeless, Pea finds in her family, and in Ben, the support and strength she needs to learn that her eating disorder doesn't have to control her.
---
Išleidimo data: vasario 28 d.
A gripping YA mystery about seventeen-year-old Kendra, an amateur photographer who discovers her father is leading a double life.
Kendra Sullivan loves taking pictures. But when a photograph reveals that her father is leading a double life, she sets out to investigate the situation. Before long, Kendra discovers her father's second family, which he has hidden for years. Kendra's knowledge soon turns into power; she is torn between exposing her father and destroying her family as she's known it, or looking deeper for the truth and suffering that outcome. This emotionally charged mystery pushes the boundaries between truth and deception, and the consequences one faces when dealing with life-changing information.
---
TĘSINIAI
Išleidimo data: 2017 m. vasario 28 d.
Now that Lilywhite Abernathy is the heir to the Hidden Lands, everything is about to change.
The Queen of Blood and Rage wants Lily to help broker peace with the human world, but Lily knows that harmony won't come easily. After decades of waging war on the humans, who cost the queen her firstborn daughter, the fae are struggling to accept Lily, a half-human monarch. And the humans, while no match against faery affinities, will hardly agree to the queen's détente without resistance.
Lily wants to be a fair ruler but fears having to abandon the life she's known to do so. Now that she and Creed are more than just fellow Black Diamonds—operatives for the queen—her priorities have shifted. But her worries about assuming the throne are derailed when it becomes clear that someone—or some fae—is masterminding violent attacks to discourage peace.
In this gripping follow-up to Melissa Marr's lush Seven Black Diamonds, Lily and her friends are forced to reckon with the truth of their own parentage and to protect one of their own, no matter what—or who—comes between them
---
Išleidimo data: 2017 m. vasario 28 d.
An Empress Fighting for Her Crown
After three long years in exile, Nalia is ready to return to her homeland and sit on the throne that is rightfully hers. But the gods might have other plans. Forced to endure untold horrors on the journey to Arjinna, Nalia learns that it will take more than cutting down the tyrant Calar to get her crown.
An Army Fighting to Survive
Raif's return to Arjinna as the commander of the revolution against Calar and her army isn't as smooth as he'd hoped. Though he has more soldiers than ever before, his love for Nalia is losing him the trust of his comrades…and the war. But little does the resistance know that insurrection is brewing among Calar's own ranks—and from the one person she trusts the most.
A Land Worth Fighting for
Arjinna is dying—Calar's evil experiments with dark magic and the strength of her own psychic powers threaten to destroy the land of the jinn. Is Nalia and Raif's enduring love enough to transform and rescue their homeland? Will they be willing to save the realm, no matter the cost?
---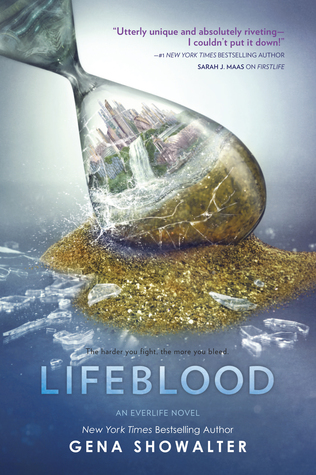 Išleidimo data: 2017 m. vasario 28 d.
My Firstlife is over, but my Everlife is only now beginning.
With her last living breath, Tenley "Ten" Lockwood made her choice and picked her realm in the Everlife. Now, as the war between Troika and Myriad rages, she must face the consequences.
Because Ten possesses a rare supernatural ability to absorb and share light, the Powers That Be have the highest expectations for her future—and the enemy wants her neutralized. Fighting to save her Secondlife, she must learn about her realm from the ground up while launching her first mission: convincing a select group of humans to join her side before they die. No pressure, right?
But Ten's competition is Killian, the boy she can't forget—the one who gave up everything for her happiness. He has only one shot at redemption: beating Ten at a game she's never even played. As their throw-downs heat up, so do their undeniable feelings, and soon, Ten will have to make another choice. Love…or victory.
---
INFORMACIJA YRA PAIMTA IŠ GOODREADS.COM
.