Kadangi mes siekiame ne tik jus supažindinti su Lietuvoje leidžiamomis knygomis, tačiau ir leidžiamomis užsienyje, Jums kiekvieną antradienį stengsimės pateikti naujų anglų kalba išleistų knygų pristatymus (anotacijas). Kodėl antradieniais? Atsakymas paprastas: Amerikoje būtent antradieniais (dažniausiai) knygynuose pasirodo naujos knygos. Tačiau šįkart norime pristatyti ne tik šios savaitės naujienas, bet viso kone mėnesio naujienas. Taigi, susipažinkite su knygomis ir, jeigu kuri nors jus sudomino, įsigykite 😉
Keli galimi būdai įsigyti angliškas knygas gyvenant Lietuvoje:
Apsilankykite angliškomis knygomis prekiaujančiuose knygynuose (pvz.: "Humanitas")

Užsisakykite knygas https://www.bookdepository.com . Šis elektroninis knygynas siūlo labai platų angliškų knygų asortimentą ir pristatymas į bet kurią šalį yra NEMOKAMAs!

Nusipirkti elektronines knygų versijas elektroniniuose knygynuose (pvz.: Amazon.com)
P.S. Jeigu yra knyga, kurią norėtumėte, kad pasirodytų ir Lietuvoje, siūlome nepatingėti ir rašyti laiškus su prašymais leidykloms 😉
---
Išleista: 2017 m. sausio 3 d.
For her sixteenth birthday, Vaela Sun receives the most coveted gift in all the Spire—a trip to the Continent. It seems an unlikely destination for a holiday: a cold, desolate land where two "uncivilized" nations remain perpetually at war. Most citizens tour the Continent to see the spectacle and violence of battle—a thing long vanished in the Spire. For Vaela—a smart and talented apprentice cartographer—it is an opportunity to improve upon the maps she's drawn of this vast, frozen land.
But an idyllic aerial exploration is not to be had: the realities of war are made clear in a bloody battle seen from the heli-plane during the tour, leaving Vaela forever changed. And when a tragic accident leaves her stranded on the Continent, she has no illusions about the true nature of the danger she faces. Starving, alone, and lost in the middle of a war zone, Vaela must try to find a way home—but first, she must survive.
---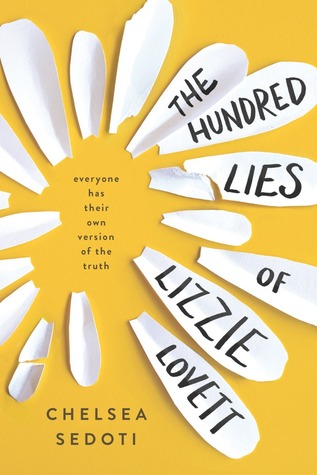 Išleista: 2017 m. sausio 3 d.
A teenage misfit named Hawthorn Creely inserts herself in the investigation of missing person Lizzie Lovett, who disappeared mysteriously while camping with her boyfriend. Hawthorn doesn't mean to interfere, but she has a pretty crazy theory about what happened to Lizzie.
In order to prove it, she decides to immerse herself in Lizzie's life. That includes taking her job… and her boyfriend. It's a huge risk — but it's just what Hawthorn needs to find her own place in the world.
---
Išleista: 2017 m. sausio 3 d.
 Amy Lennox doesn't know quite what to expect when she and her mother pick up and leave Germany for Scotland, heading to her mother's childhood home of Lennox House on the island of Stormsay.
Amy's grandmother, Lady Mairead, insists that Amy must read while she resides at Lennox House—but not in the usual way. It turns out that Amy is a book jumper, able to leap into a story and interact with the world inside. As thrilling as Amy's new power is, it also brings danger: someone is stealing from the books she visits, and that person may be after her life. Teaming up with fellow book jumper Will, Amy vows to get to the bottom of the thefts—at whatever cost.
---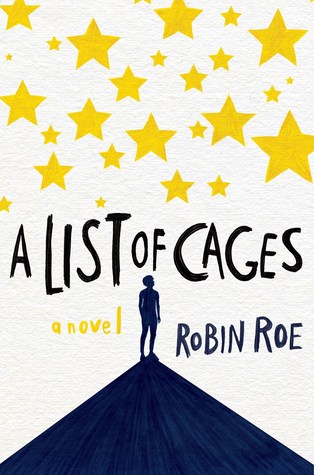 Išleista: 2017 m. sausio 10 d.
When Adam Blake lands the best elective ever in his senior year, serving as an aide to the school psychologist, he thinks he's got it made. Sure, it means a lot of sitting around, which isn't easy for a guy with ADHD, but he can't complain, since he gets to spend the period texting all his friends. Then the doctor asks him to track down the troubled freshman who keeps dodging her, and Adam discovers that the boy is Julian—the foster brother he hasn't seen in five years.
Adam is ecstatic to be reunited. At first, Julian seems like the boy he once knew. He's still kindhearted. He still writes stories and loves picture books meant for little kids. But as they spend more time together, Adam realizes that Julian is keeping secrets, like where he hides during the middle of the day, and what's really going on inside his house. Adam is determined to help him, but his involvement could cost both boys their lives…
---
Išleista: 2017 m. sausio 10 d.
The frost king will burn.
Seventeen-year-old Ruby is a Fireblood who has concealed her powers of heat and flame from the cruel Frostblood ruling class her entire life. But when her mother is killed trying to protect her, and rebel Frostbloods demand her help to overthrow their bloodthirsty king, she agrees to come out of hiding, desperate to have her revenge.
Despite her unpredictable abilities, Ruby trains with the rebels and the infuriating—yet irresistible—Arcus, who seems to think of her as nothing more than a weapon. But before they can take action, Ruby is captured and forced to compete in the king's tournaments that pit Fireblood prisoners against Frostblood champions. Now she has only one chance to destroy the maniacal ruler who has taken everything from her—and from the icy young man she has come to love.
---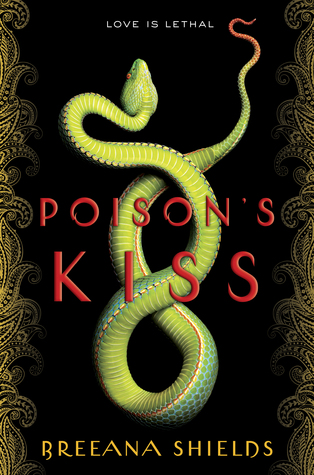 Išleista: 2017 m. sausio 10 d.
A teenage assassin kills with a single kiss until she is ordered to kill the one boy she loves. This commercial YA fantasy is romantic and addictive like– a poison kiss– and will thrill fans of Sarah J. Maas and Victoria Aveyard.
Marinda has kissed dozens of boys. They all die afterward. It's a miserable life, but being a visha kanya, a poison maiden, is what she was created to do. Marinda serves the Raja by dispatching his enemies with only her lips as a weapon.
Until now, the men she was ordered to kiss have been strangers, enemies of the kingdom. Then she receives orders to kiss Deven, a boy she knows too well to be convinced he needs to die. She begins to question who she s really working for. And that is a thread that, once pulled, will unravel more than she can afford to lose.
This rich, surprising, and accessible debut is based in Indian folklore and delivers a story that will keep readers on the edge of their seats.
---
Išleista: 2017 m. sausio 18 d.
On a planet where violence and vengeance rule, in a galaxy where some are favored by fate, everyone develops a currentgift, a unique power meant to shape the future. While most benefit from their currentgifts, Akos and Cyra do not—their gifts make them vulnerable to others' control. Can they reclaim their gifts, their fates, and their lives, and reset the balance of power in this world?
Cyra is the sister of the brutal tyrant who rules the Shotet people. Cyra's currentgift gives her pain and power—something her brother exploits, using her to torture his enemies. But Cyra is much more than just a blade in her brother's hand: she is resilient, quick on her feet, and smarter than he knows.
Akos is from the peace-loving nation of Thuvhe, and his loyalty to his family is limitless. Though protected by his unusual currentgift, once Akos and his brother are captured by enemy Shotet soldiers, Akos is desperate to get his brother out alive—no matter what the cost. When Akos is thrust into Cyra's world, the enmity between their countries and families seems insurmountable. They must decide to help each other to survive—or to destroy one another.
Fans of Star Wars and Divergent will revel in internationally bestselling author Veronica Roth's stunning new science-fiction fantasy series.
---
 Išleista: 2017 m. sausio 24 d.
A YA debut about a teen girl who wrestles with rumors, reputation, and her relationships with two brothers.
Seventeen-year-old Raychel is sleeping with two boys: her overachieving best friend Matt…and his slacker brother, Andrew. Raychel sneaks into Matt's bed after nightmares, but nothing ever happens. He doesn't even seem to realize she's a girl, except when he decides she needs rescuing. But Raychel doesn't want to be his girl anyway. She just needs his support as she deals with the classmate who assaulted her, the constant threat of her family's eviction, and the dream of college slipping quickly out of reach. Matt tries to help, but he doesn't really get it… and he'd never understand why she's fallen into a secret relationship with his brother. The friendships are a precarious balance, and when tragedy strikes, everything falls apart. Raychel has to decide which pieces she can pick up – and which ones are worth putting back together.
---
 Išleista: 2017 m. sausio 24 d.
How do you live your life if your past is based on a lie? A new novel in both verse and prose from #1 New York Times bestselling author, Ellen Hopkins.
For as long as she can remember, it's been just Ariel and Dad. Ariel's mom disappeared when she was a baby. Dad says home is wherever the two of them are, but Ariel is now seventeen and after years of new apartments, new schools, and new faces, all she wants is to put down some roots. Complicating things are Monica and Gabe, both of whom have stirred a different kind of desire.
Maya's a teenager who's run from an abusive mother right into the arms of an older man she thinks she can trust. But now she's isolated with a baby on the way, and life's getting more complicated than Maya ever could have imagined.
Ariel and Maya's lives collide unexpectedly when Ariel's mother shows up out of the blue with wild accusations: Ariel wasn't abandoned. Her father kidnapped her fourteen years ago.
What is Ariel supposed to believe? Is it possible Dad's woven her entire history into a tapestry of lies? How can she choose between the mother she's been taught to mistrust and the father who has taken care of her all these years?
In bestselling author Ellen Hopkins's deft hands, Ariel's emotionally charged journey to find out the truth of who she really is balances beautifully with Maya's story of loss and redemption. This is a memorable portrait of two young women trying to make sense of their lives and coming face to face with themselves—for both the last and the very first time.
---
Tęsiniai: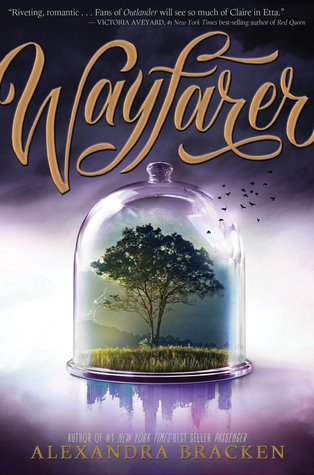 Išleista: 2017 m. sausio 3 d.
All Etta Spencer wanted was to make her violin debut when she was thrust into a treacherous world where the struggle for power could alter history. After losing the one thing that would have allowed her to protect the Timeline, and the one person worth fighting for, Etta awakens alone in an unknown place and time, exposed to the threat of the two groups who would rather see her dead than succeed. When help arrives, it comes from the last person Etta ever expected—Julian Ironwood, the Grand Master's heir who has long been presumed dead, and whose dangerous alliance with a man from Etta's past could put them both at risk.
Meanwhile, Nicholas and Sophia are racing through time in order to locate Etta and the missing astrolabe with Ironwood travelers hot on their trail. They cross paths with a mercenary-for-hire, a cheeky girl named Li Min who quickly develops a flirtation with Sophia. But as the three of them attempt to evade their pursuers, Nicholas soon realizes that one of his companions may have ulterior motives.
As Etta and Nicholas fight to make their way back to one another, from Imperial Russia to the Vatican catacombs, time is rapidly shifting and changing into something unrecognizable… and might just run out on both of them.
---
Informacija yra paimta iš GoodReads.com
Daugiau sužinoti apie sausio mėnesį išleistas knygas anglų kalba galite čia